With the excavator still around thanks to the long weekend, I figured it'd be a good chance to get the sand pad prepped for my main water tank. Coincidentally, my sister had made a wild claim that she really wanted to learn to use a compactor – and I wasn't going to pass up a willing helper or two.
Me, K and dad gathered up the exxy, a compactor and the pile of sand I had delivered last week, and we had a right old time with me and dad spreading sand around and watering it, and K going around and around and around in circles behind the compactor – and declared it was great fun! We couldn't get her to stop driving it!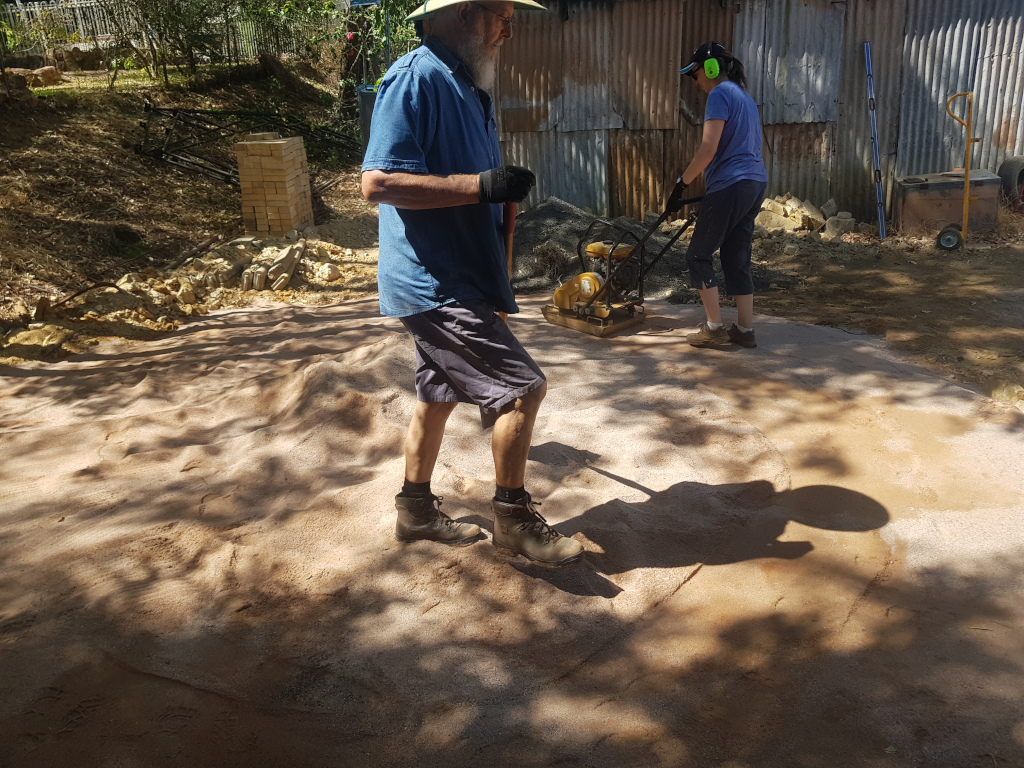 Tank people said I had to get it flat +/-10mm, which I think we did.
Went back after work today for a couple of hours to clean up and do a bit of rock gardening to protect it from any runoff on the bank in the background of the shot above. I was originally going to edge it with some old concrete edging I'd inherited with the block, but the ATU install conveniently left me with a large collection of granite chunks which make a much nicer edge.