The problem with listening too much to your architects is that you start doing fancy stuff all over the place. 🙂
With the beam over the false wall now exposed, I had to do something with the top of the bale wall underneath it. I could have just squared it off, but that's too easy. Made up a series of profiles (you guessed it, out of plywood…) and mounted them on the top plate at intervals to match the width of the mesh: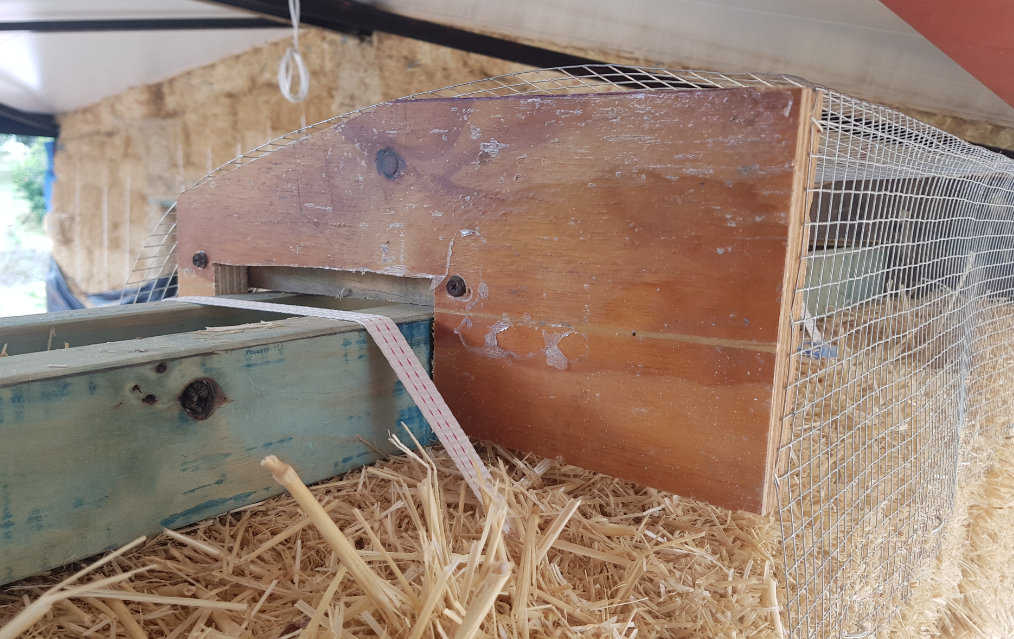 Staple mesh across them, fill with straw and voila – custom top profile you'll almost never see.