Quiet day after the big load of rendering yesterday, so I got to work on the feature post in the middle of the front wall.
I was originally just going to bolt the longer flange of the L-beam into the side of one of that pair of posts in the middle of the wall, but realised I'd lost that opportunity by putting all the bales in and losing drill access.
Instead I got a handy piece of timber, drilled that and the L-beam to bolt them together (snapping three drill bits along the way, because steel is rather unforgiving), then mounted that timber alone on the post. This made it a lot easier to get it exactly vertical (since the L-beam is wildly heavy) and then bolted the L-beam to it. Conveniently the posts are mostly recessed ~45mm from the edge of the slab (which becomes the nominal thickness of the render), and my structural timber is 45mm thick, so also this nicely placed the steel on what will be the face of the wall.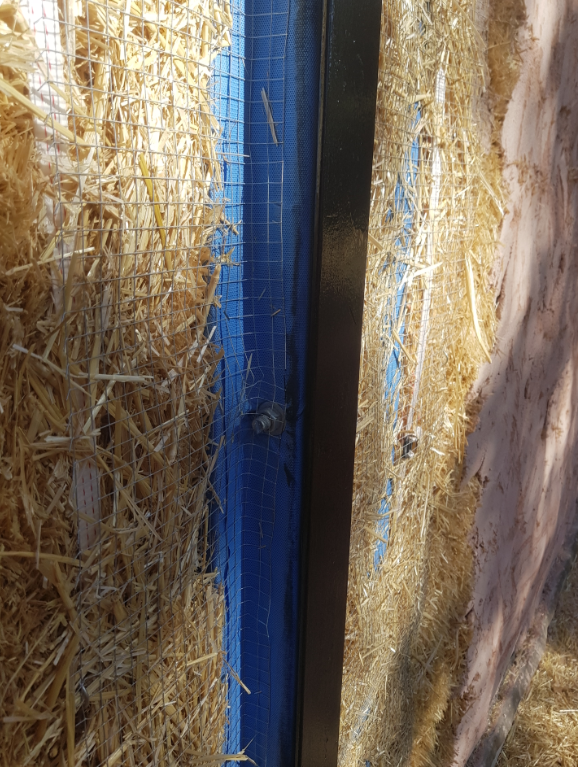 …and added some paint, because I had the time.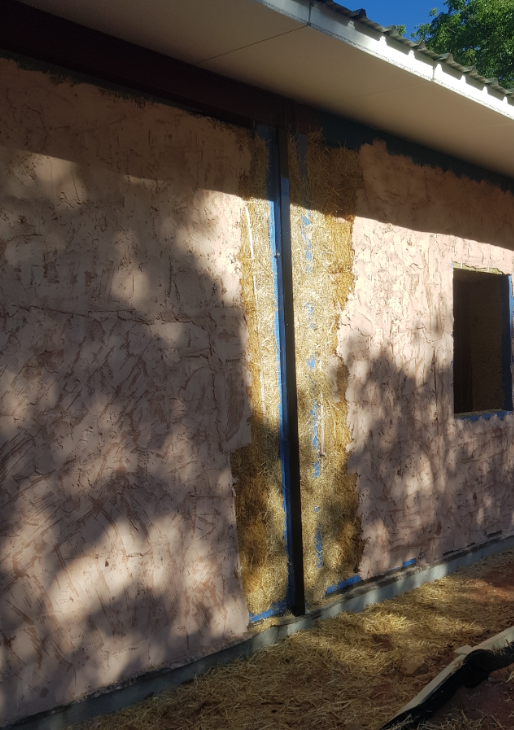 So now I can render this last bit of the front wall….at some point.