Another day with my two favourite workers – the weather has been very nice for the last week, but there's apparently a cyclone on the horizon(!?) which might make life interesting.
We did the same technique as before – everyone took a section and got stuck in. Seems to work really well with a small team, everyone gets to know their section and no one gets in each others' way. So we plugged away happily and….suddenly the south wall was done all the way around to the front door.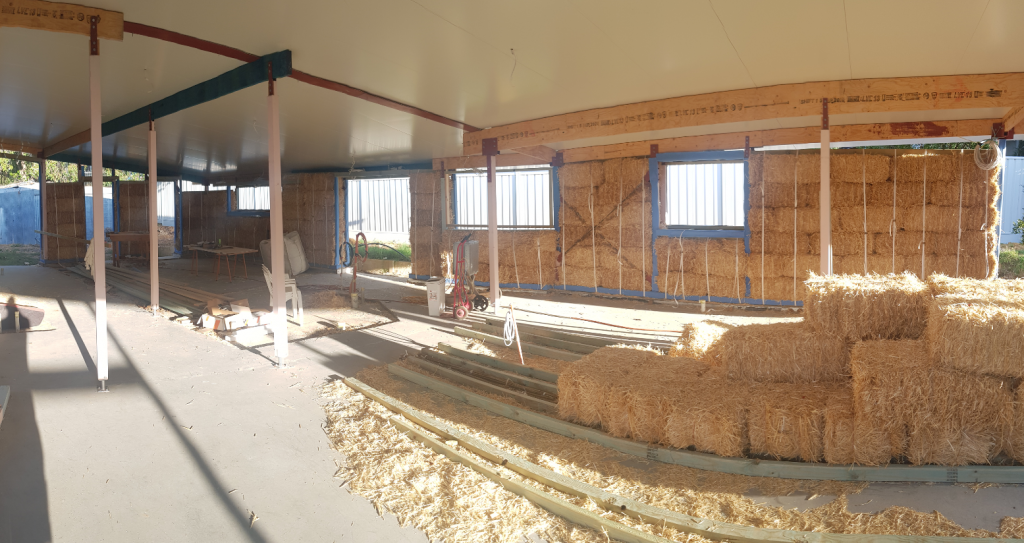 The electrician had also been around to do the last of the conduit'ing before baling, so we could fill in a couple of gaps left open last time. Ate through another 100 bales today, starting to make decent inroads into my stack.