Too much rain around today to consider baling (especially on one of the most exposed walls), so we did other stuff. I hauled the remainder of the bales down to the house: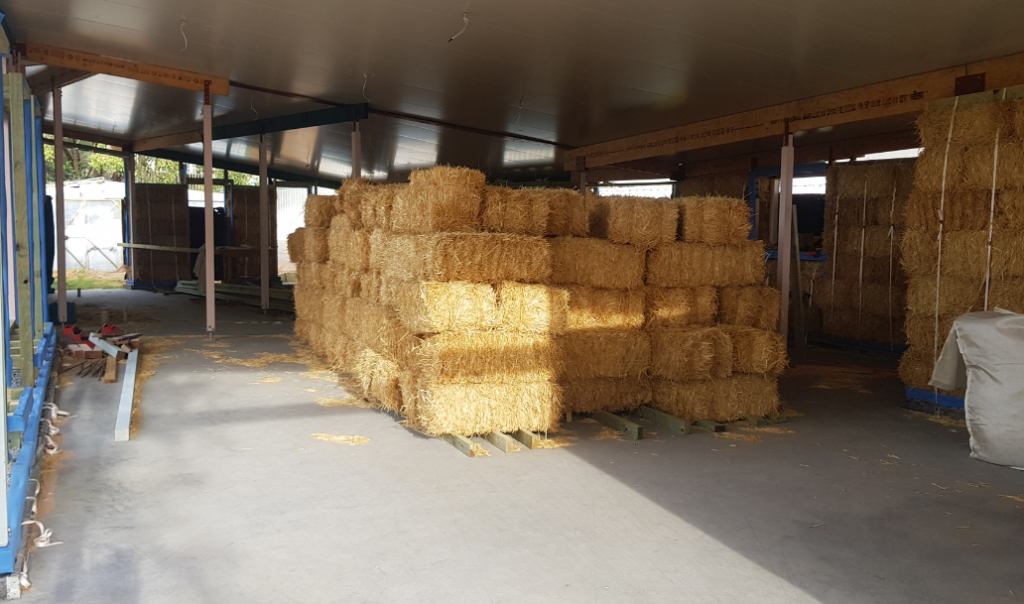 …which meant that, for the first time, I could actually see the full extent of the shed. I haven't actually seen the floor of the main room since we put the roof on, because a couple of days later all 800+ bales arrived and they've been there ever since.
So the bales got moved, the mice got chased out (these bales have been sitting here for 6 months, I would have been stunned if there was no mice), the cable channels got blown out and the floor swept:
Weirdly….it actually feels smaller. The huge stack of bales seems to have made it feel bigger because you could never see the far walls. Don't get me wrong, it's still a massive space, but…it just feels a bit smaller now. 🙂
The light is fantastic. The (lack of) main doors obviously let in a lot, but the three big windows also contribute nicely to it feeling like a very comfortable space to work in. The 3 LED battens down the main beam also put out a ridiculous amount of light when required. I'm very much looking forward to getting my gear out of storage and start making things in here.
Back at the house, I needed to work out the wall locations for the plant room, so I can put a stud frame up for the sparkies to mount the house sub-board. I figured I could mark the wall lines on the floor easily enough, but because of the strange roof angles I was fearing having to use plumb bobs etc to transfer those lines to the ceiling and therefore work out the actual dimensions of each wall section….until I remembered the magical laser toy. Determine two points on the slab, line the vertical laser up with those points and voila: floor line, wall line and roof line all in one hit, just trace them and done: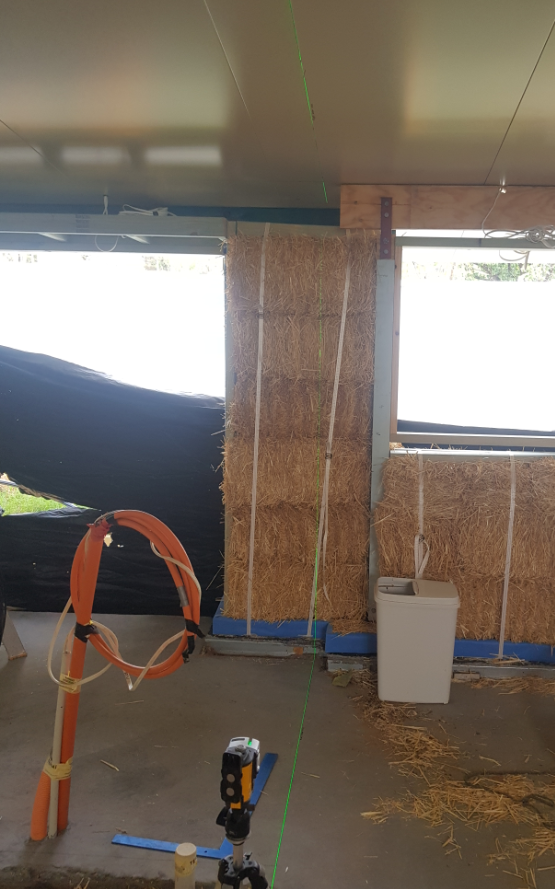 Repeat that process for the other walls, suddenly you've got a room drawn out.