The plumbers descended on the block today, for the first time since….I think it was when they did the sewer run down around the back of the house, which was a while ago. It's changed a bit since then.
I had a few jobs for them today, which they thought might take them more than a day:
install the shed toilet & sink
hook up the meter to the main supply pipe
run all of the internal plumbing in the house walls, in aid of being able to close those walls up
finish off the sewer run into the ATU
With 3 or 4 guys though, they smashed out the entire job in one day. So I now have a functioning toilet and sink in the shed: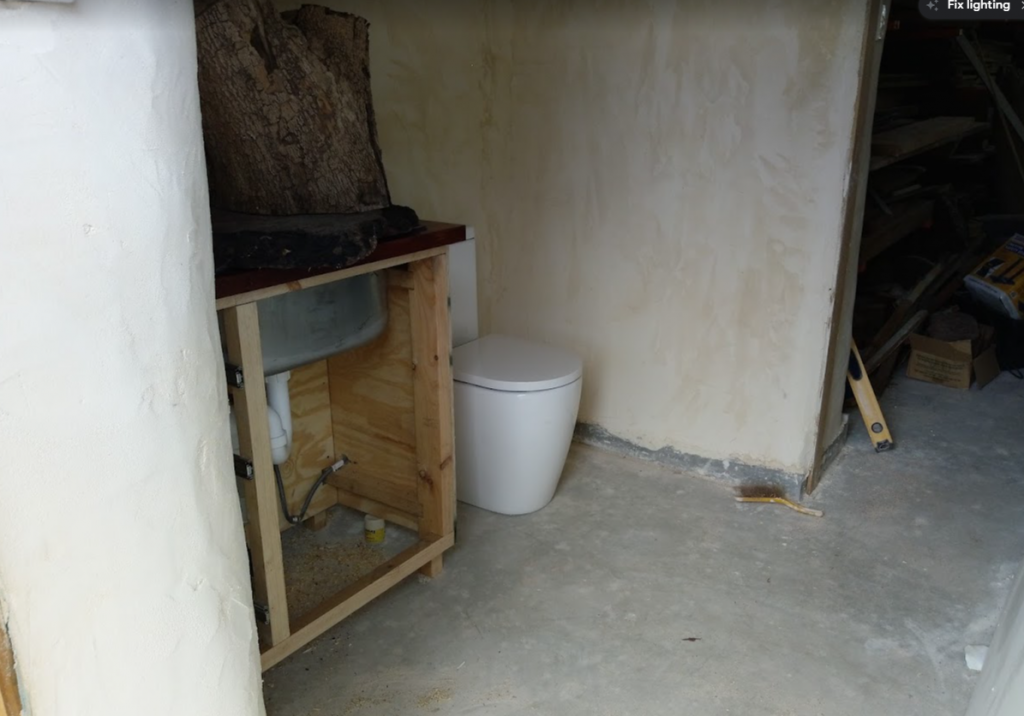 The sink cabinet is just a framework made from bits of pine, and a pre-made sheoak panel from Bunnings. It pains me to buy timber (and it's not like I need more of it) but the speed of preparation for these glue-lam panels (for less than $50) is just too attractive in my time-constrained state.
Internal plumbing went well, with the addition of many random pieces of timber as mounting blocks. So there is now a small forest of black piping running through most of my internal framing: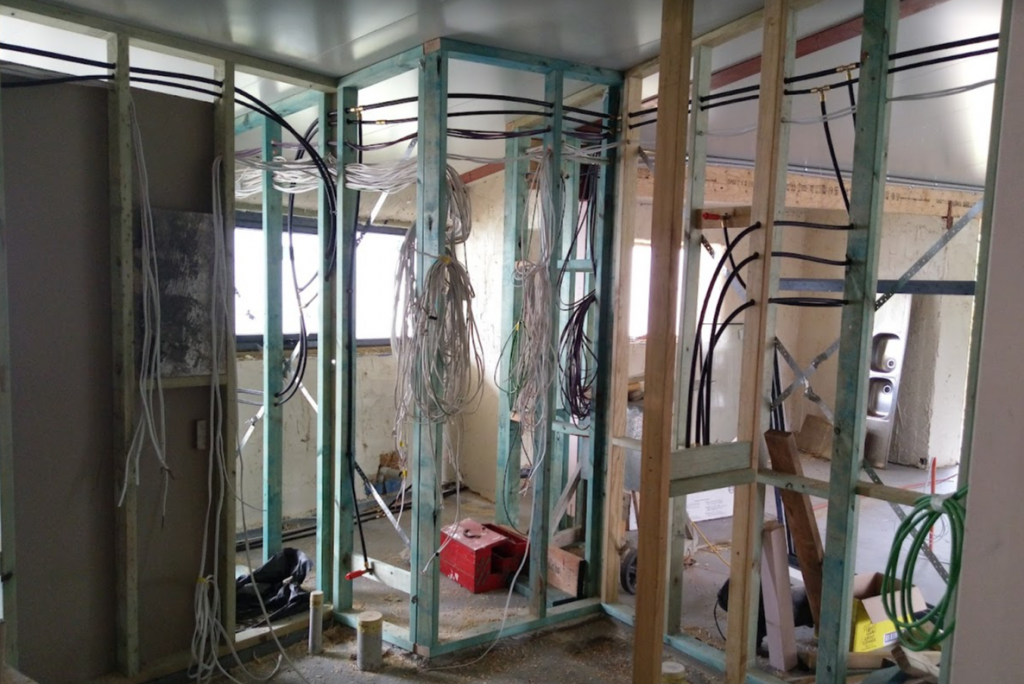 And then I went through afterwards and wrapped all the hot lines in pool noodles: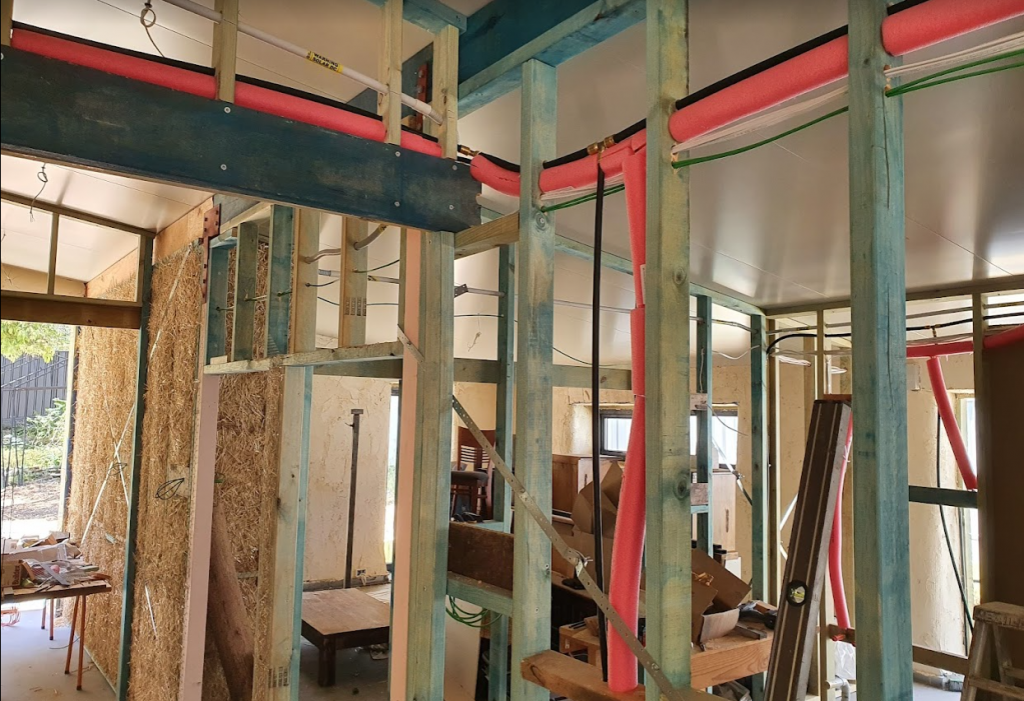 …and yes, I pulled all of the red noodles out of the pile because it's important to colour-coordinate your water lines. The plumbers commented that this was a relatively unusual job for them by modern standards – most installs of this type are all done in the roofspace (which of course I don't have) and the pipes are fed down the wall cavities, so having to shoehorn all of the runs into stud framing was a bit fiddly.
The meter and sewer connections also got done, but they weren't very exciting so I didn't take any photos. 🙂