Hard day at the office. Western Power put the green dome in the inconvenient corner (albeit for good reasons), on the wrong side of my future temporary crossover. Rather than hire an excavator just to dig a short trench under where the crossover will go, and get a sparky out just to put a cable in with nowhere to go until I get the rest of the pad laid out, I figured I'd do this one by hand and put in an empty pipe for the sparky to use as a tunnel later.
4-5 hours later….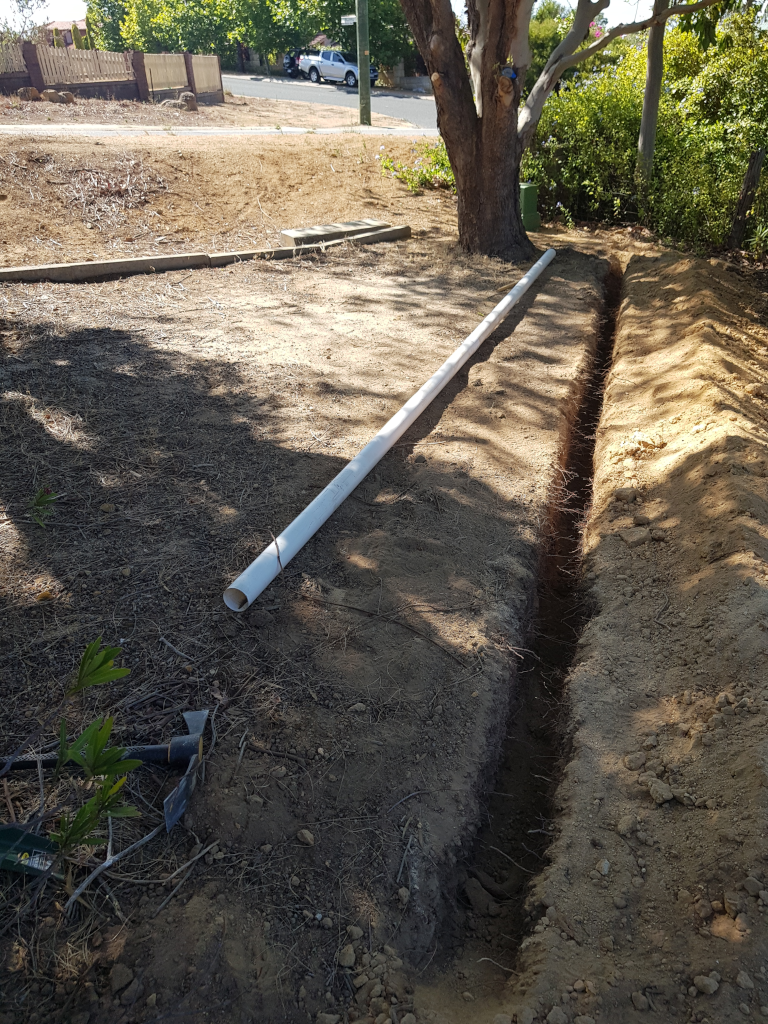 Didn't find any rock, but there was a bit of the very-hard-sandy stuff to make it interesting.
Next step: some bobcat work to move the pile of dirt left over from the ATU install up here to make the crossover.