So a variety of blokes rocked up to the block this morning – apparently my bale farmer Steve has a lot of friends/relatives in Perth. Shortly after a rather large truck with 500 bales also rocked up, and we started the fun job of unstrapping, untying and transferring them to the shed.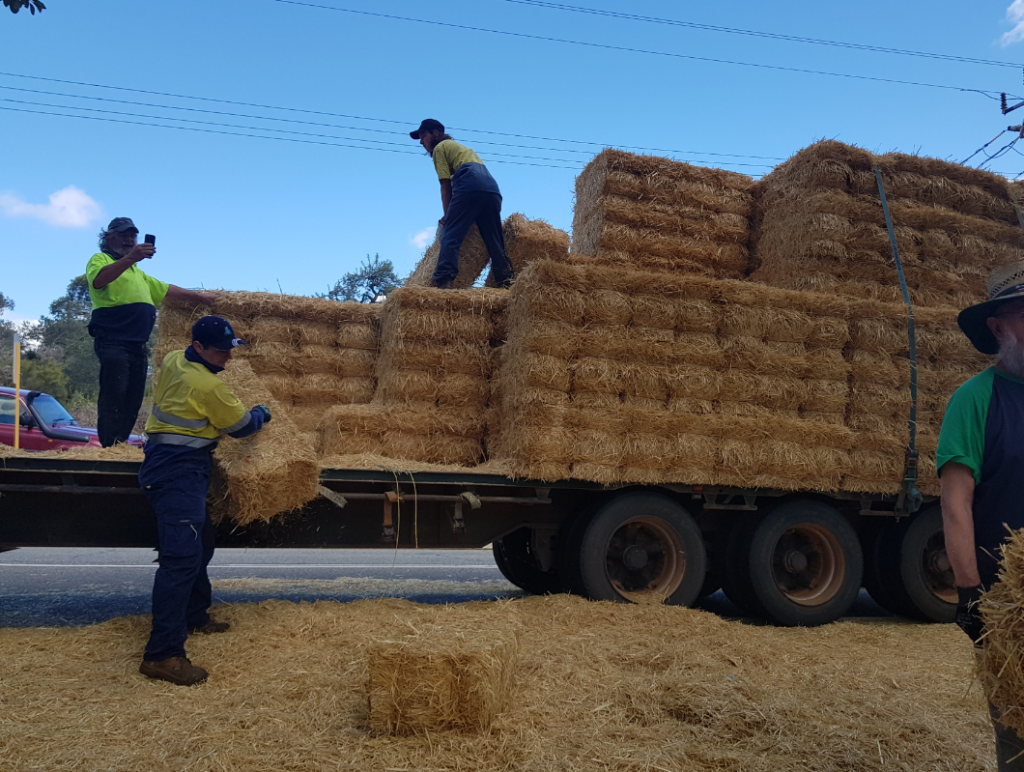 90 minutes later my shed was looking a LOT smaller than it was yesterday: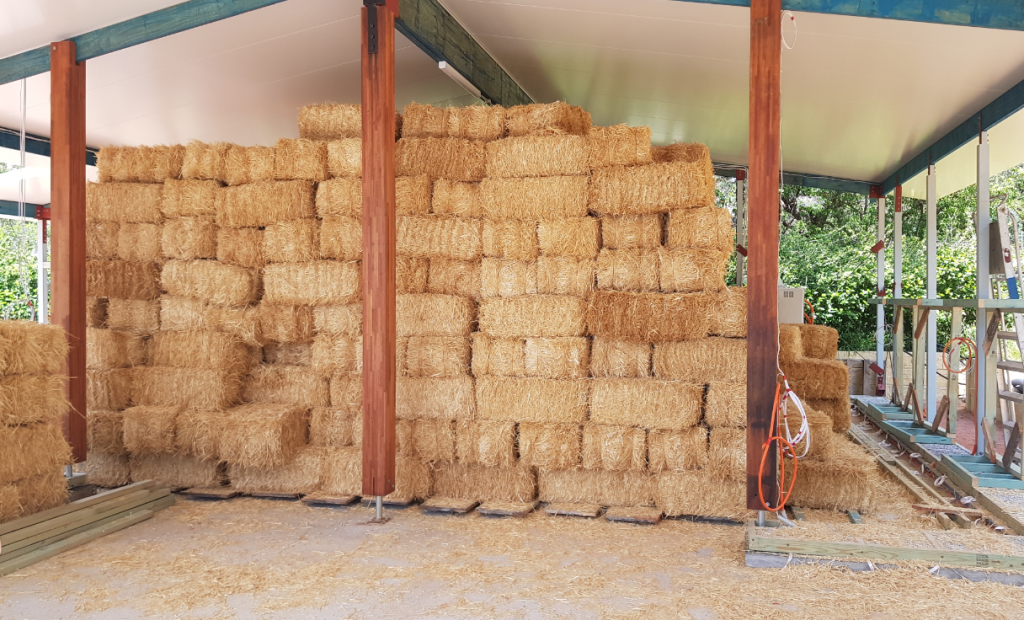 …and tomorrow we do it all again with the other 500. 🙂
I'd randomly acquired a big bulka bag from the rebar suppliers – when they delivered all the big loops of rebar for the edge thickening/upstand they'd put them all in a bag, which I kept on the assumption it would come in handy one day. That day came when I needed somewhere to stash all the loose straw that had fallen off the bales.
Turned out even that wasn't quite enough, but the local Elders store sells wool bale bags, which also do an excellent job of being stuffed with loose straw.
Came back home to finish off my bale needles – I'd ground the ends of two leftover pieces of rebar to (blunt!) points already, but still had to drill the holes. I thought this was going to take a while, but I dug my drill press out of where it's been stashed for the last 18 months, drilled them at 3mm, redrilled at 6mm and countersunk the holes to take the rough edges off.