Another early start to beat the ludicrous heat – hopefully the neighbours were already awake at 7am. 🙂
Around the slab putting the posts I'd prepped yesterday in place, and bolting them in.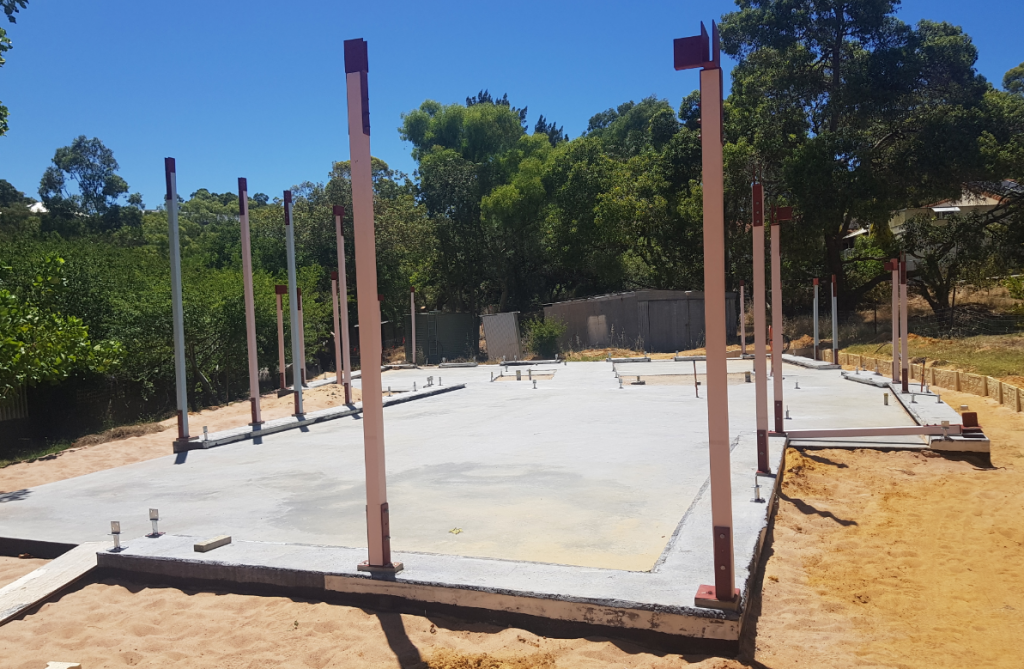 This should give me a bit of a base for installing the rest of them, and the beams at the same time, without anything flapping around loose. Lots more column prep to do, including the much more tedious slots for the blade supports.
It's interesting to see the roof line take shape, outlined in brackets. Bit hard to see in the close shot, but from further away it's easier to pick that nearly all of these posts (except the 6 in the back left corner) are all in the same plane: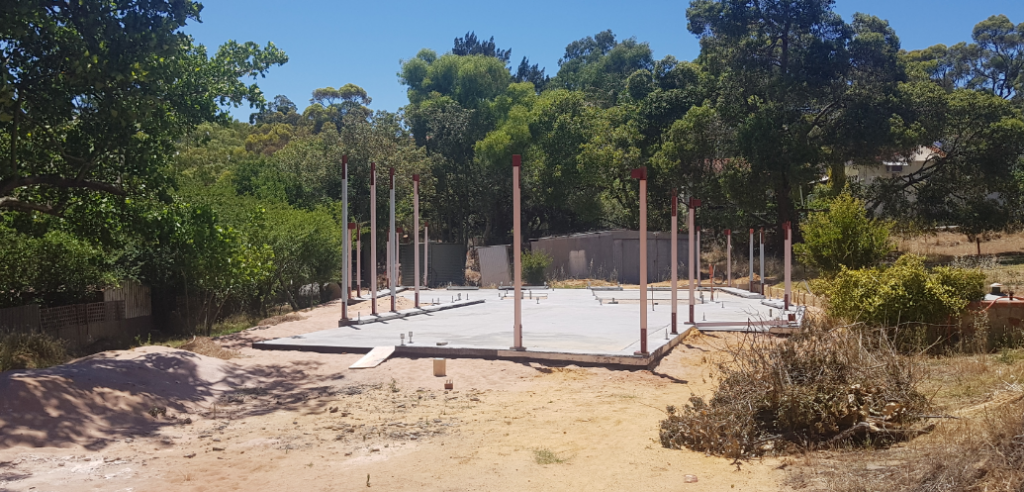 ….at least I hope they are… 🙂