Dropped past the block today after an extended dog walk to find I'd been a bit optimistic with how much wall would stand up on its own.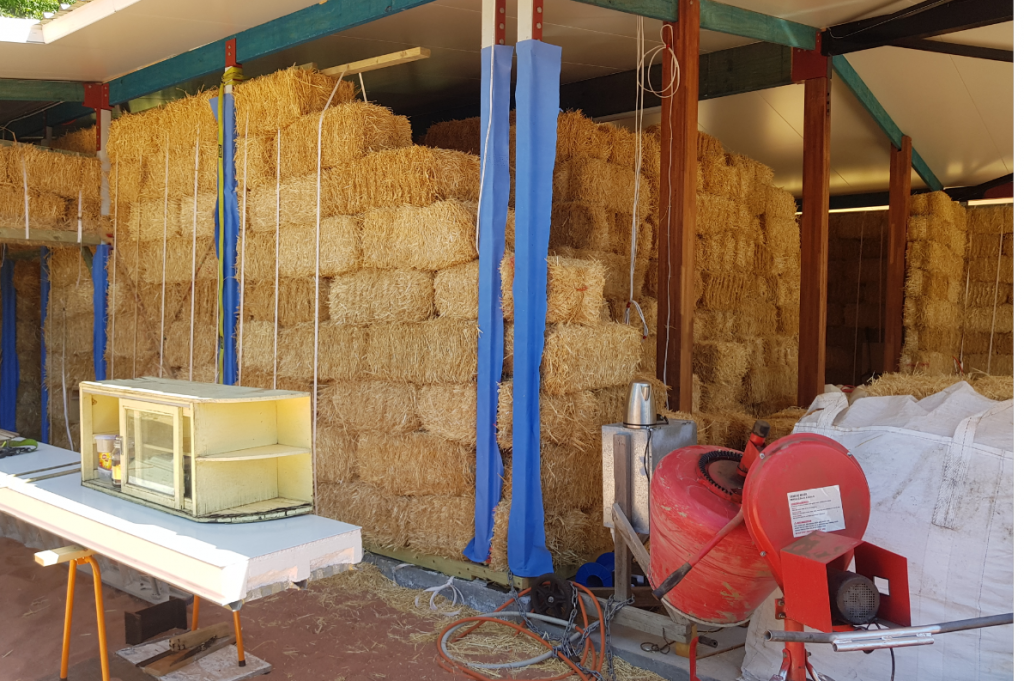 The newest section of front wall had fallen outwards (judging by the bales distributed all over the carport) and the main wall had fallen inwards to rest against the bale stack inside. The wall itself was still in one piece – the front end of the top plate came around as the wall fell and the straps all held.
Removed 10-15 bales from the wreckage, and then could stand the main wall back up and tie it to the post (you can just see the strap at the top of the middle post). Some judicious persuasion with the bale hammers convinced the rest of the bales that they'd like to get back in line, then added another couple of the wall straps to make sure.
Not sure whether it was just unstable or it was pushed – there was 45-65kph easterlies recorded last night at nearby stations, and an easterly pushes directly into this wall. Anyway, no real harm done, and I'll rebuild this section tomorrow and strap it all down.