Something I'd wanted to experiment with was cram-walling – the unofficial name for internal straw walls, with wire mesh stretched over the stud frame, the void filled with loose straw and then rendered. There's only one internal wall on the shed, between the dusty room and the wet area, which seemed like a good excuse to try this method out.
We'd put a simple stud frame up a couple of weeks ago, in between other tasks: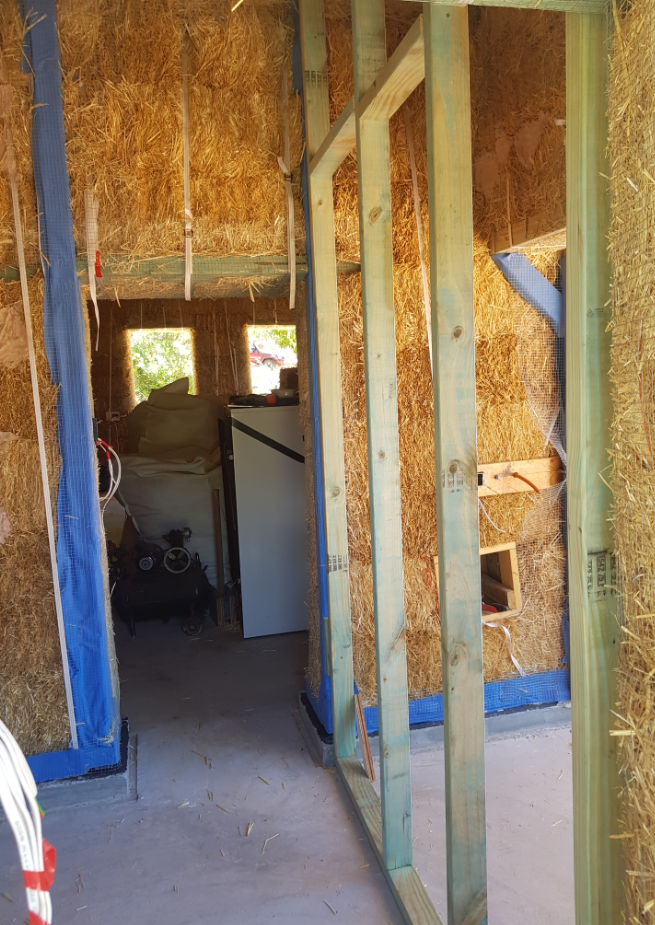 So I stretched some small-diameter chicken wire over this studwork, added a few noggins to help tighten the mesh and used up some of my epic supply of loose straw: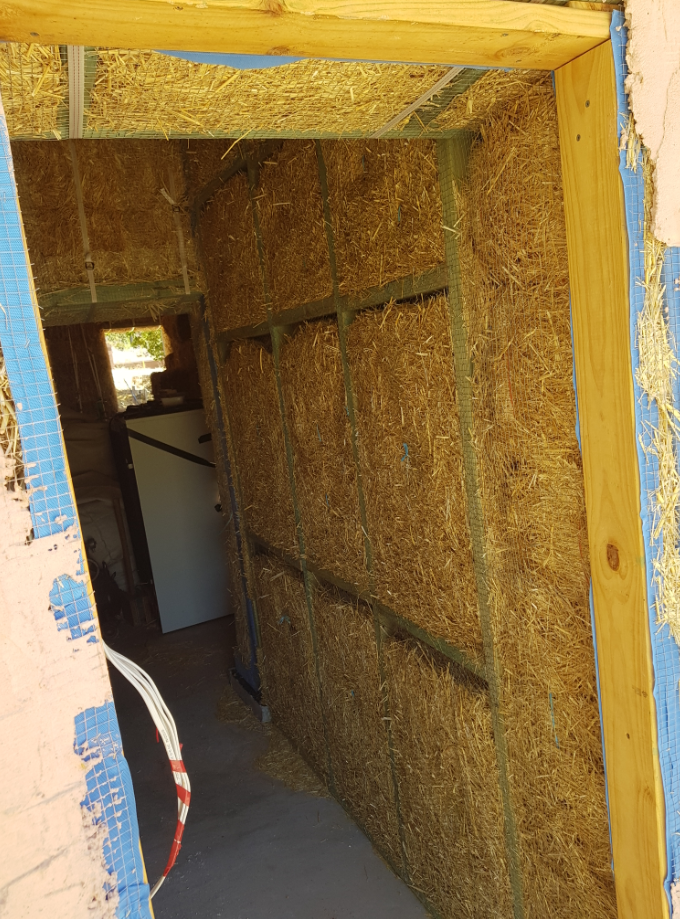 There's a bit of an art to getting the top of each section filled with straw, which I got a bit better at as I went – the first couple of sections had a bit of a void at the top.
With this wall in place I could put the first coat of render on the dusty room. Added some framing around the channel between the dusty room and the main shed (which will eventually allow me to run the air conduit through for the dusty), and spent a weird few hours clambering around on a ladder up in this high narrow room rendering the inside walls.
The cram wall is so easy to render – the continuous mesh coverage makes it extremely fast and easy, as long as you don't get your trowel caught in the mesh (which was a bit of a problem in the corners….)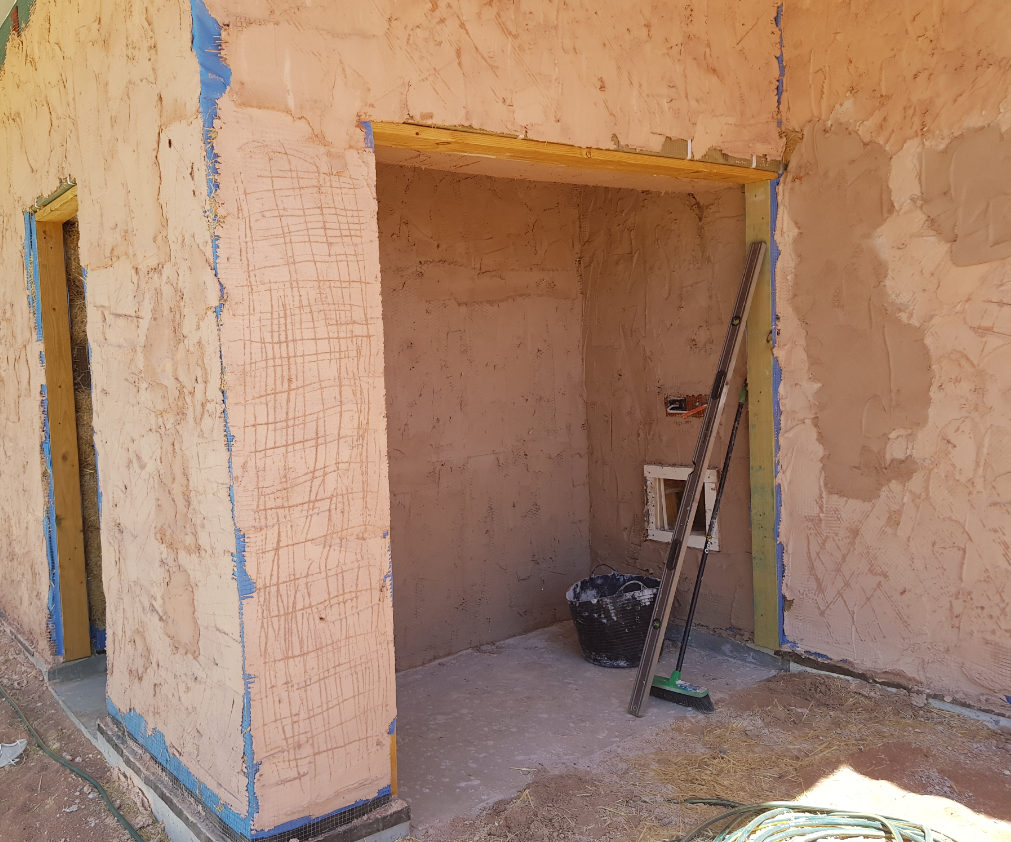 Even did the under-hang surface in the doorway, which was….entertaining….until I got the hang of persuading the render to stick there – mainly just a case of slowing down and applying a bit more pressure.
It's very to see an actual room rendered – I do love my straw walls, but the visible straw everywhere does make it feel a bit like a hay shed. 🙂