Short, fast and tough bit of rendering, working on the inside back wall of the shed. Didn't take us very long, but a combination of hot weather, me changing my mix ratios and getting render clumped up in the mixer, sweat and clumsiness meant I clobbered my arm a bit with lime burns.
Nice to get a serious bit of internal wall done though: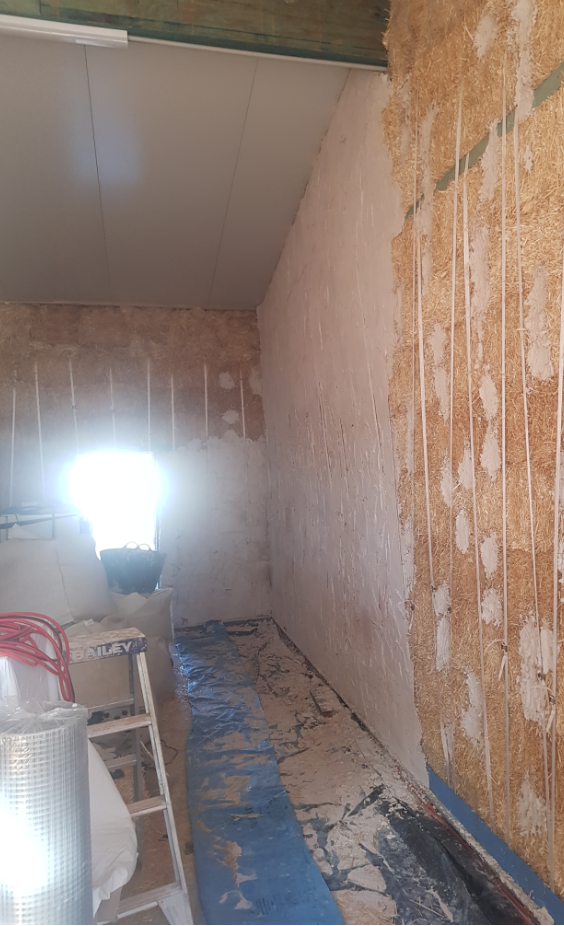 Meanwhile the sparkies were finishing off the switchboards ready for the meter to be moved into its final home on the south wall of the shed. Then I can power up a couple of points in the shed, remove my temporary power pole and make sense of the front of the block, as well as running my mobile power box from the shed and get power down to the house slab.