Fun afternoon tweaking the door frame for the wet-area access from the east side of the shed, to fit a door I found in a salvage yard – I figured having some glass in this door would be nice, to add light to the wet area. Of course I then managed to leave the doors leaning against a post on a windy day, the wind blew them over and put a door handle through one of the panes. I'll have to get that replaced at some point.
Took a disgustingly long time to hang one door, what with adjusting the frame, trimming the door to size, rebating the hinges, hanging the door, un-hanging the door, adjusting the rebates, re-hanging the door and admiring the final result: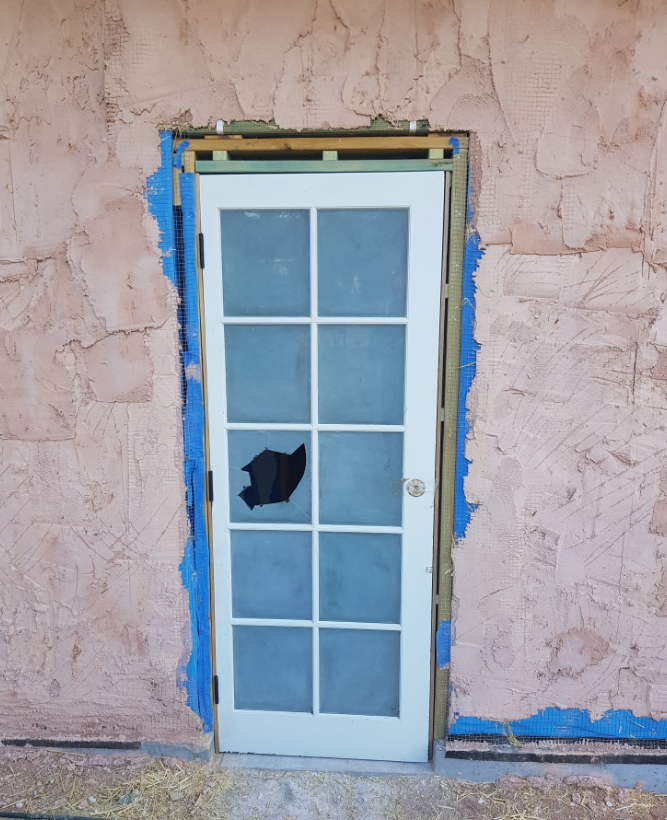 It's funny just having a door makes your brain say "room!" instead of "weird construction site!"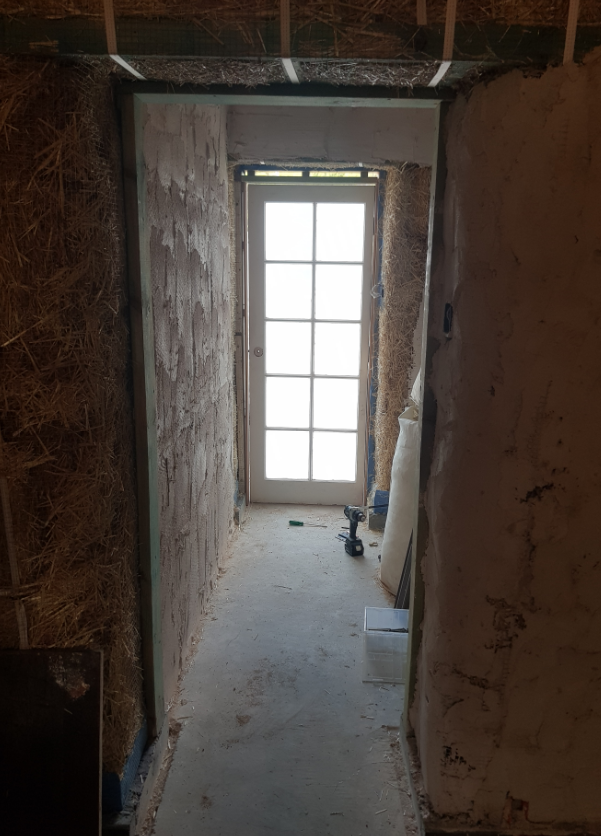 The wall on the left in the above shot is the cram wall I mentioned last week – I did the first coat of render on the wet area as well, and again this surface was incredibly fast and consistent.