Waiting for the second half of my roof panels to come in, so I got started framing the outer walls in the half that was already roofed. First was the super exciting waterproofing layer on the upstand, in between rainy days: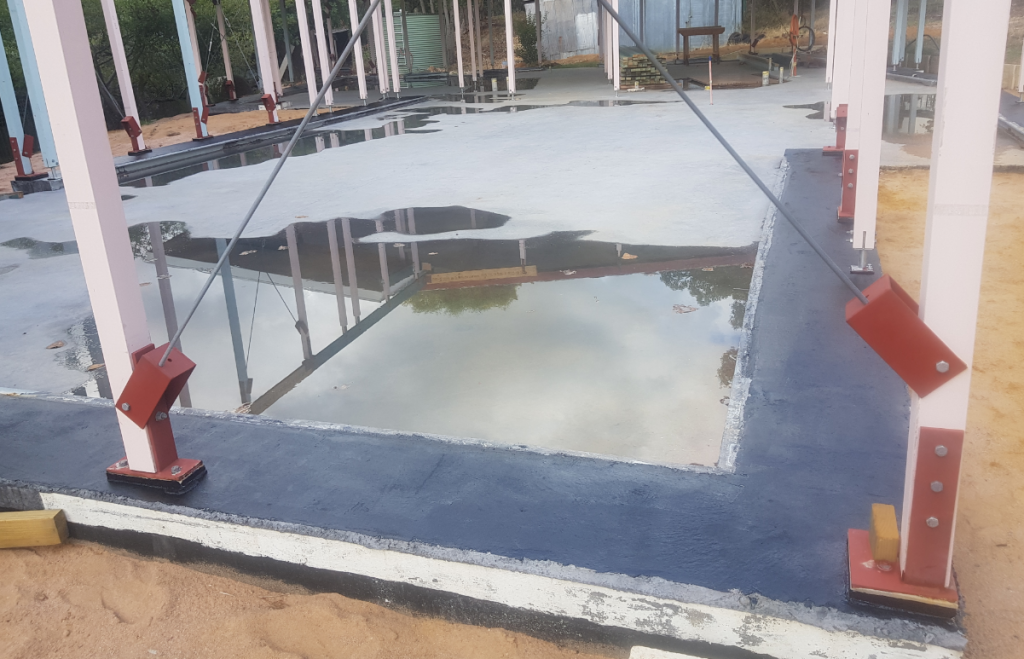 then putting together the bottom ladders, rolling up lots of straps and stashing them under the ladders, bolting the whole thing down. All very fun stuff. 🙂
The slightly more interesting activity was framing the windows. I wanted to make the window bucks a lot more rigid than on the shed, and locking them into the structural frame before baling rather than having them float in the bales. So lots of standalone bits of ladder frame, for the top and bottom: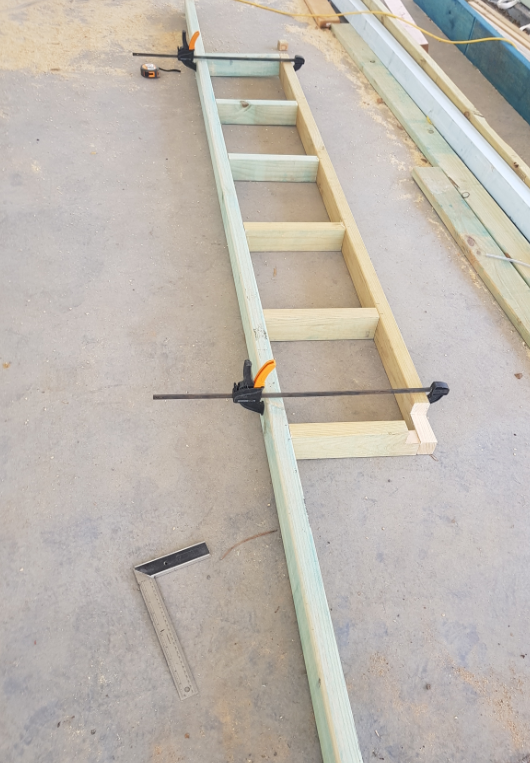 I'm making the top ones with protrusions on the inside face of the wall to each side, to assist with any future mounting of curtains etc.
Of course just about every window presents some new wrinkle – whether it's a bit of bracket jutting out or an inconvenient beam, or just the slight variations in post spacing, so very little of this is easy repeatable work. It's getting done, though: