My marri slabs were finally dry and out of the kiln, so I arranged to get my favourite toy for the weekend: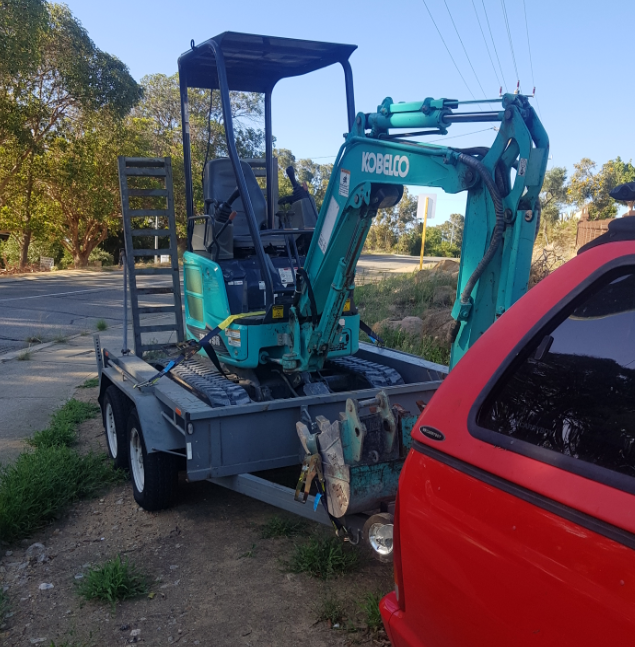 to lift them off the trailer at my end. (the guy with the kiln has a handy tractor-forklift, but I don't.)
A couple of hours of driving and slinging, and they were happily filling my carport: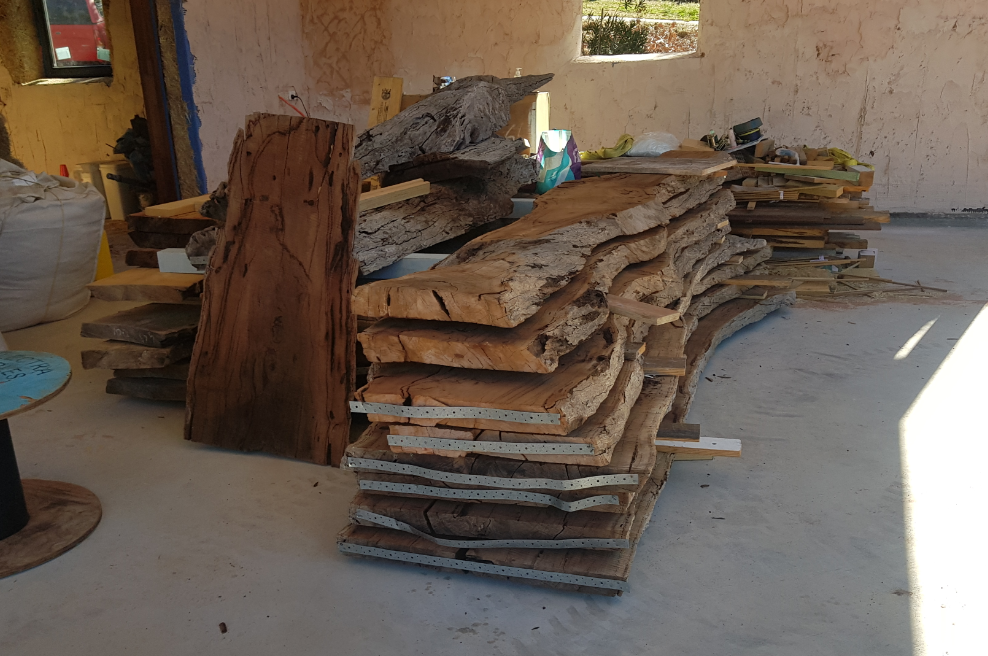 There's three stacks here – on the right is the main trunk of the tree, which was ~800mm wide, 3600mm long. Hidden behind the slab standing up is the upper trunk, at 600x2500mm.
I also picked up a couple of random logs from a sub-division in roleystone, so there's another short marri log and some mystery timber on the left, both 500x2000mm. It all seems to have dried pretty well, with minimal splitting – marri is always going to split to some extent, but they didn't tear themselves apart.
This all lined up nicely with Western Power moving my meter during the week from the temporary power pole next to the driveway, that's been getting in my way for the last 6 months, to its real home in the wall of the shed. So I had the excavator ready to get the temporary pole out: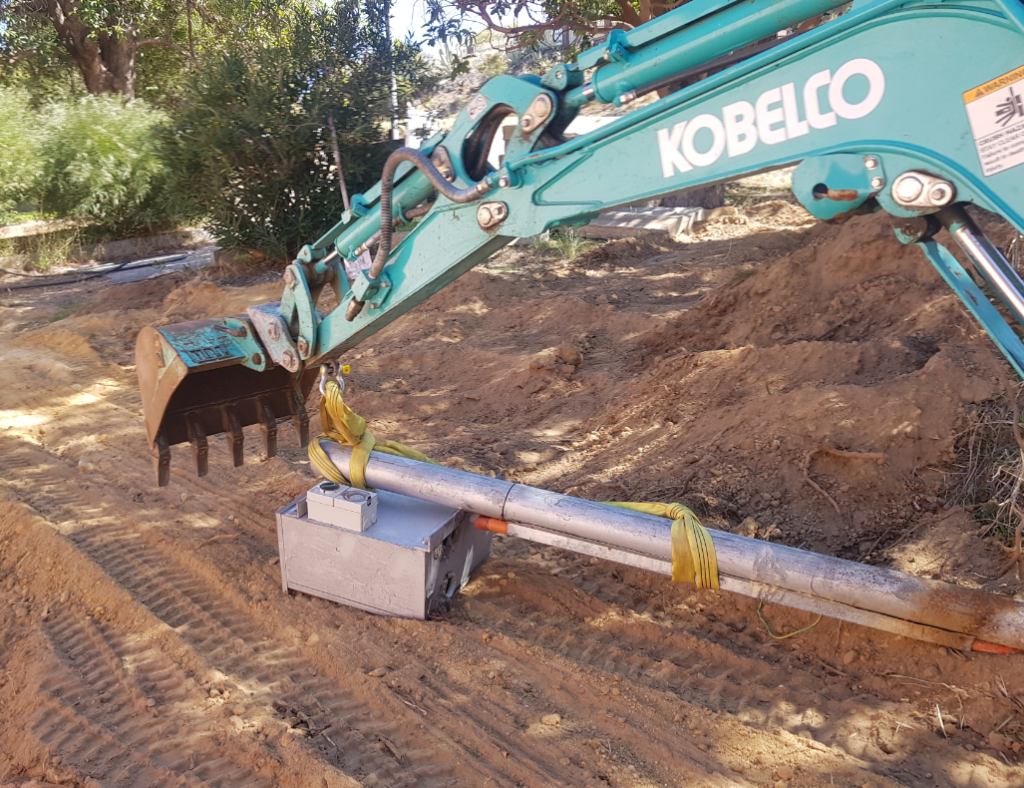 I do love hydraulics.
This also meant I could fill in the hole where the sparkies did complicated temporary power things, fill in the rest of the trenches left over from running power and water lines, and finally create the draft version of my loop driveway: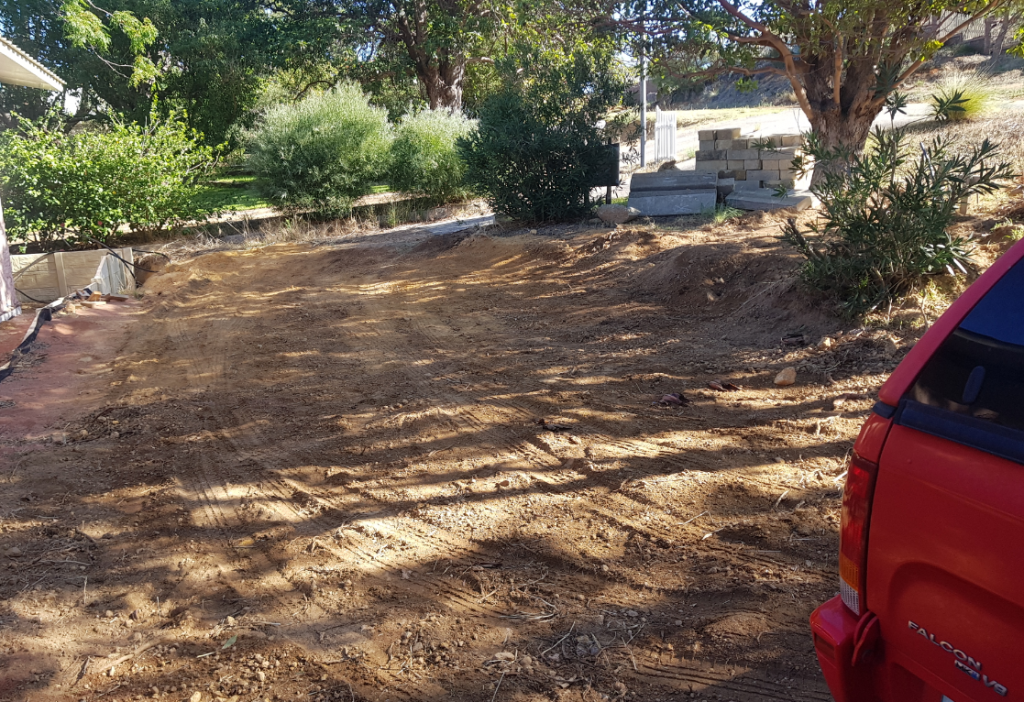 This is both extremely convenient, and a massive boost in safety – in the background of this photo is the blind crest a few metres up the road. Reversing trailers into the driveway often requires straddling the entire road, and I've been waiting for a truck to come haring over the hill while I'm maneuvering. Having the loop driveway (it's more of a 'y' shape, where the tail of the 'y' is the carport) means I can drive in forwards and fiddle around to my hearts' content.