Got stuck back into the house rendering – I had a couple of days of decent weather before another storm came through, so I wanted to get the south wall protected. This wall cops a lot of water from rain coming off the roof and bouncing off the retaining wall on that side. I've had it covered in plastic for a fair while, but my plastic is all starting to degrade and I'd rather protect it with render. Had another friend foolishly express interest in rendering, so I even had company for this session.
Couple of hours in the morning, finishing off the meshing for this wall: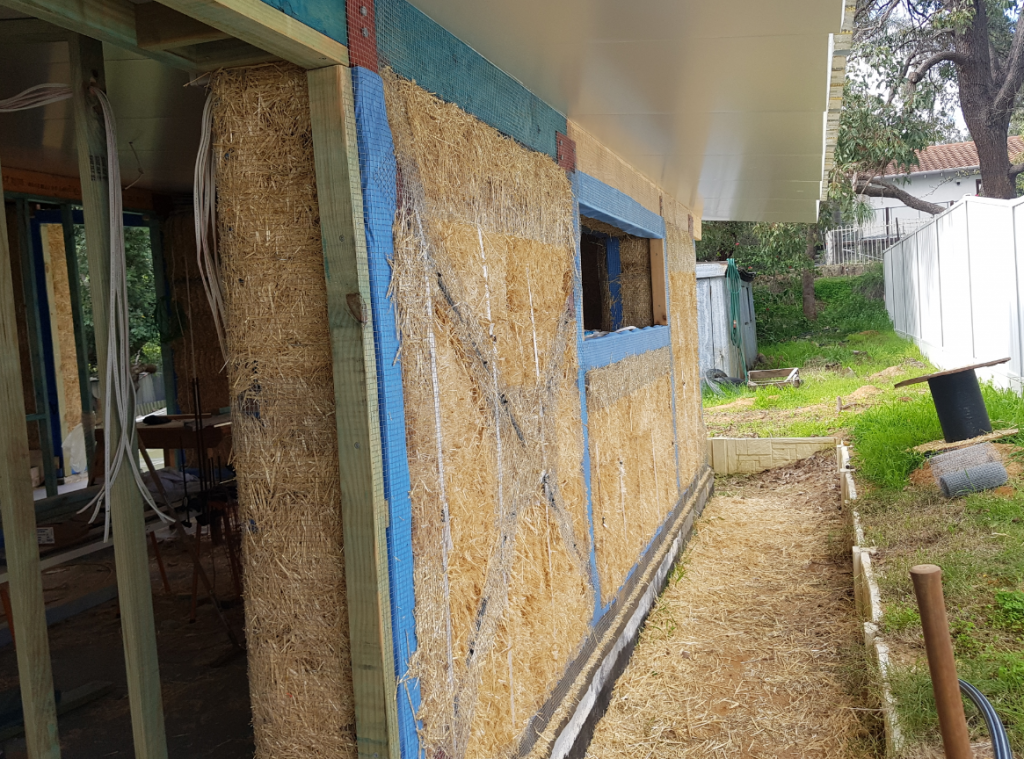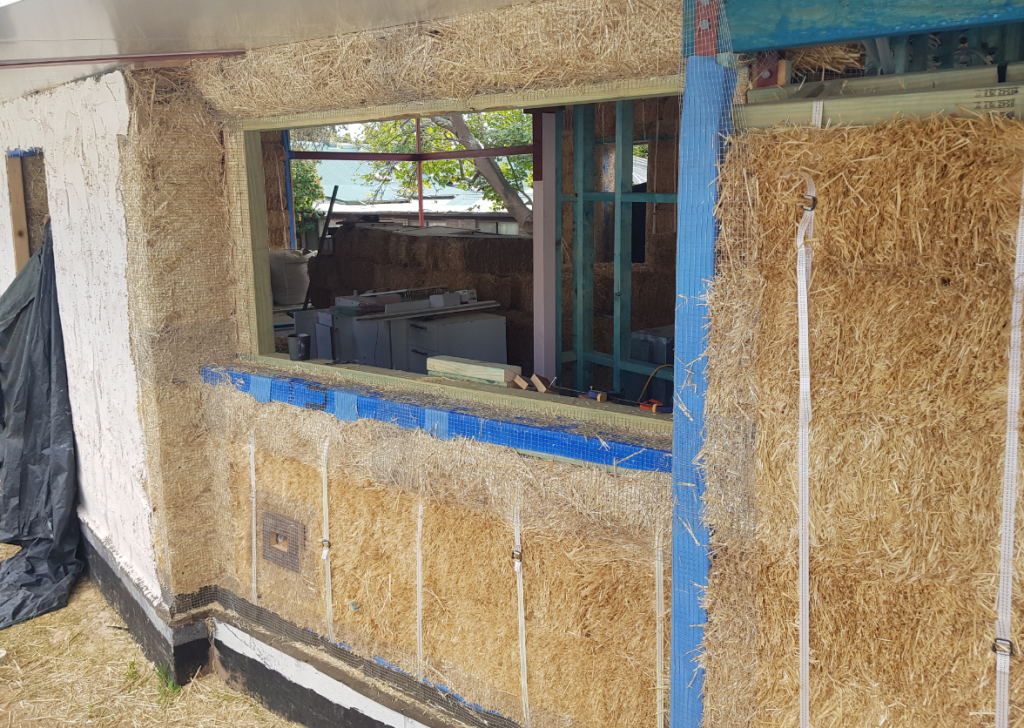 Went back to my river sand for one last hurrah – it's always good to remind yourself why you stopped doing something! The pink render is just….not as good. It works, but it's just not as nice and tends to glug up the mixer more than the plasterer's sand.