A couple of days' work to get the roof flashings up on the house. As part of the big update post a few weeks ago, I mentioned the fiddly 'official' method of doing the bottom bargeboards to comply with BAL requirements (using two pieces of metal – one with the visible profile, and another behind it cut out to fill the ridge holes in the roof skin). For the house I worked out a way to do it with one piece and achieve the same thing, which was both cheaper and easier to install.
We also installed a few pieces from above – lifting each piece onto the roof, then lining it up upside-down on the edge of the roof and then just rolling it over and into place.
One day's work to get everything in place and roughly connected, then another (very boring) day doing a lap of the house putting all the rivets in: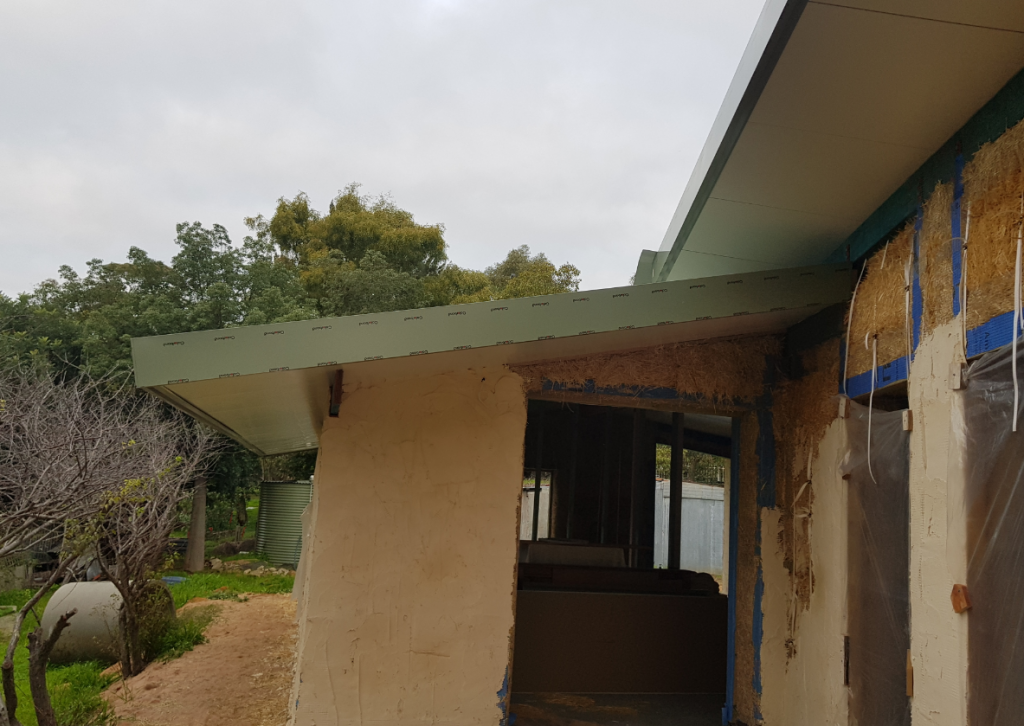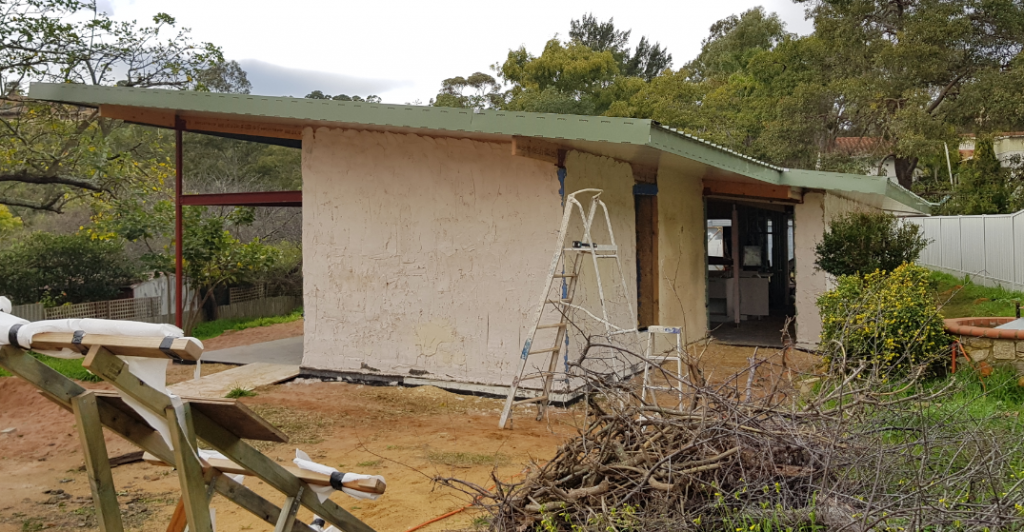 Makes a massive difference to the look of the house to have the flashings in place – hides all the raggedy ends of the panels, and makes it look a lot more 'finished'.