…it's almost like I'm trying to get this finished. Madness.
Had R (of strawbale-house-down-the-road) fame dropping in for an afternoon rendering session, so I spent the morning finishing the second coat inside the shed – I just had the horrible annoying bit above the main doors to finish off.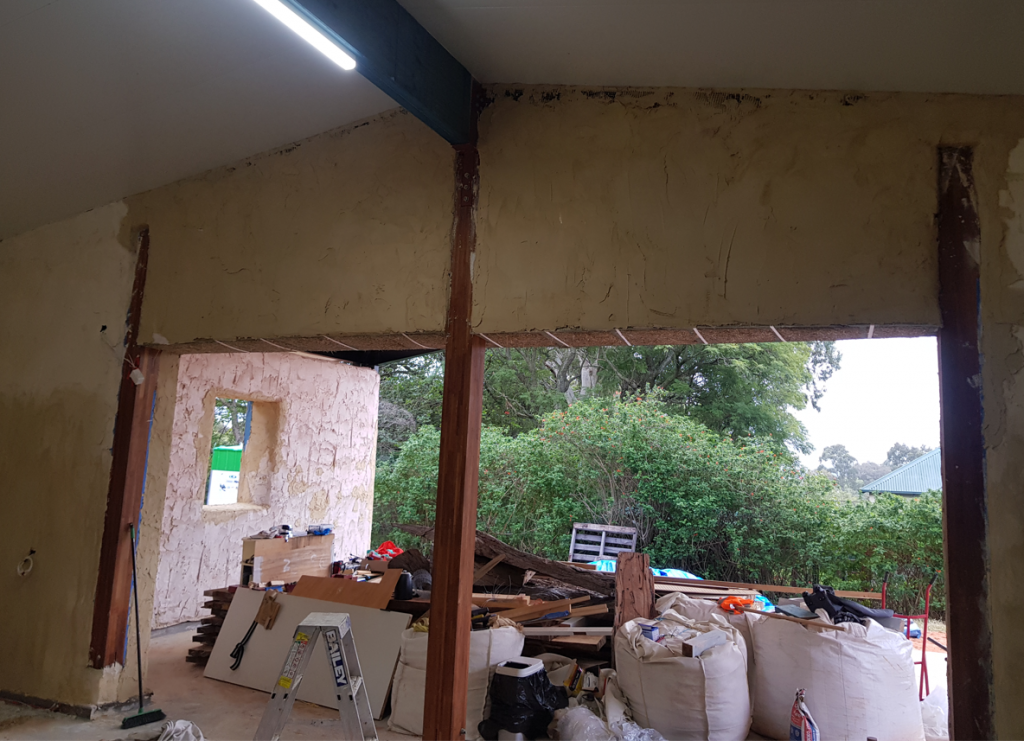 Decided it'd be better to work on the front wall of the shed, since the final coat inside stuff is all up ladders and I couldn't make use of R's expertise. R rocked up just in time for the lunch break, then we dumped my latest mix out of the mixer, turned around and he'd already done about 2sqm…..wait, what? Spent the next couple of hours trying in vain to keep with R – I've spent most of the time so far as the fastest renderer on site, so it was interesting (and very welcome!) to watch him leave me in the dust for a while. 🙂
Smashed out the northern 'half' of the front wall (5 mixer loads) in 2 hours while dad worked on the end of the false wall and some other fiddly bits, and called that a good day done.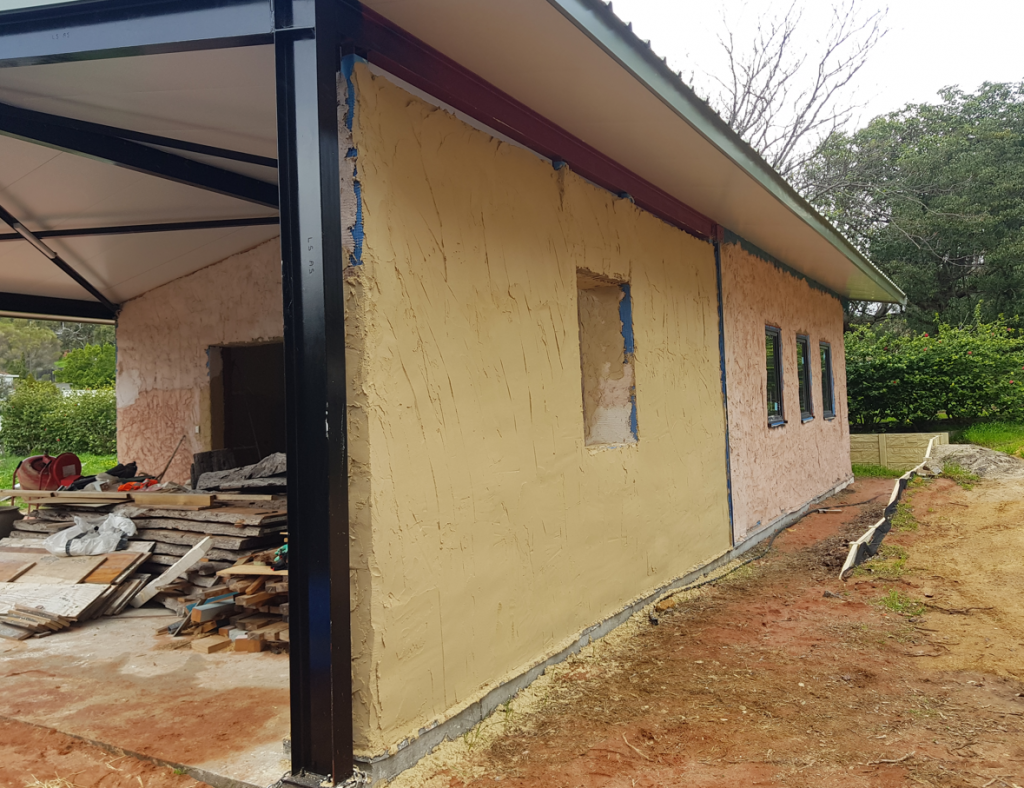 Nice to get some more coverage on this wall – it's the only straw wall without a full 1m eave over it, and it's been noticeably more exposed to the rain.