Been a bit quiet in terms of visible progress, but there's been lots of conversations going on with plumbers (who have mainly stopped freaking out about the whole strawbale thing), sparkies (who are definitely still freaking out about the strawbale thing) and waiting to talk to the concrete guy, Maurice, who is fiendishly busy and trying to fit all his jobs in between rain showers. Finally nailed him down during the week and we talked non-stop for about 90 minutes – the result of which is I have a tentative pour date for the house slab (Monday week!) and a nice big pile of work to do before then.
I'd originally contemplated doing the formwork myself, and have enough plywood to do it, but decided that it would be better to leave that to the professional. The rebar setup in the slab is also sufficiently complicated that I'm going to leave that to him and his steel guys as well. I am going to do the upstand formwork myself though, since it's weird and custom and even Maurice is looking a little skittish about it. Tentative timeline:
Friday and/or Saturday: formwork, plastic, rebar
Saturday and/or Sunday: upstand formwork
Monday: pour
Today was dedicated to getting pieces of the upstand formwork mocked up, so I can (in theory) just screw the pieces to the formwork, weld some reinforcing bars to the rest of the rebar to help hold it up. My sister came along to help, and together we worked out a way to mock up the formwork and started chopping stuff up.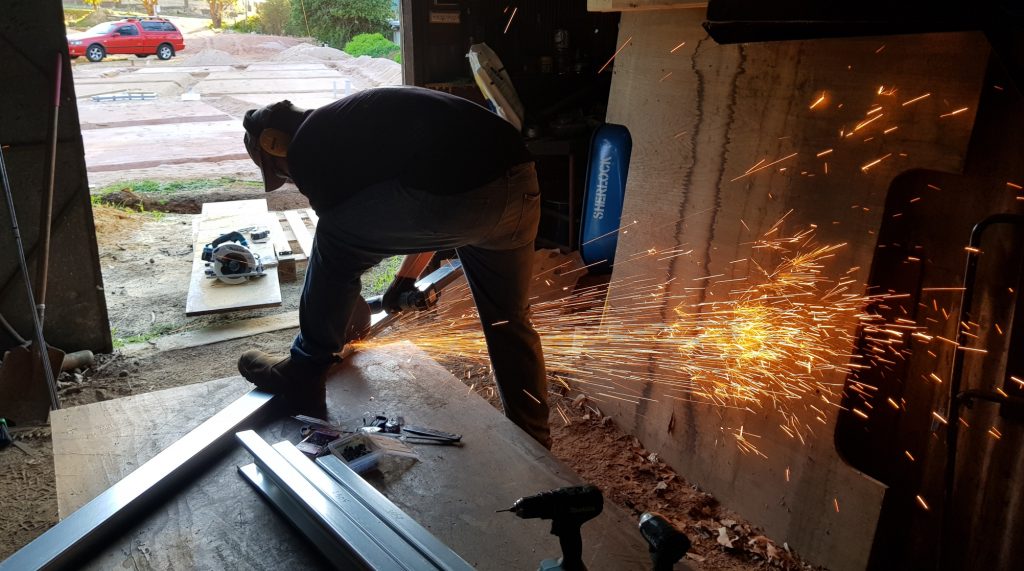 A few hours later we had a bunch of pieces like this: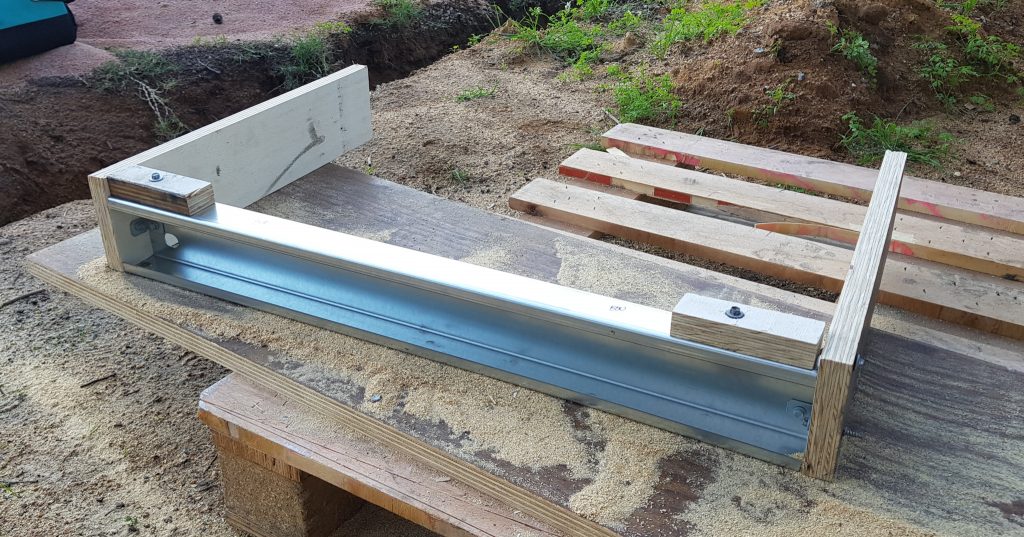 The C-channel piece is permanent – this forms a nice cable channel behind the skirting board, as well as being part of the formwork. The ply on the sides will be removed when the formwork is taken down. I will probably put another piece of ply across the front of the C-channel for two reasons –
Bracing the bottom edges of the ply, to help prevent concrete blowouts, and
Stop the concrete pump from spraying concrete into the channels, which I'd then have to clean out.
Meanwhile, I also needed a way of embedding a LOT of L-bolts into the slab to attach the main structural post brackets: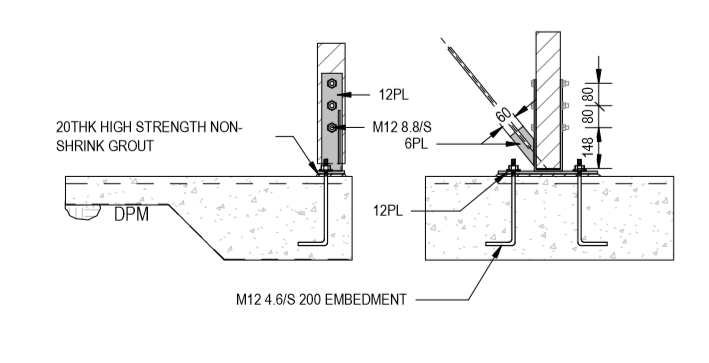 I was puzzling about the best way to get all those L-bolts in the right alignment, and figured it'd just be a hard day running around adjusting them all during the pour, until the engineer at the fabrication company doing the brackets pointed me to the carpark where they had some bigger versions (for power poles) waiting for collection.
Turns out making these things is dead easy for them, and they're so used to it they could do it a LOT cheaper than I thought. Three days later I have these: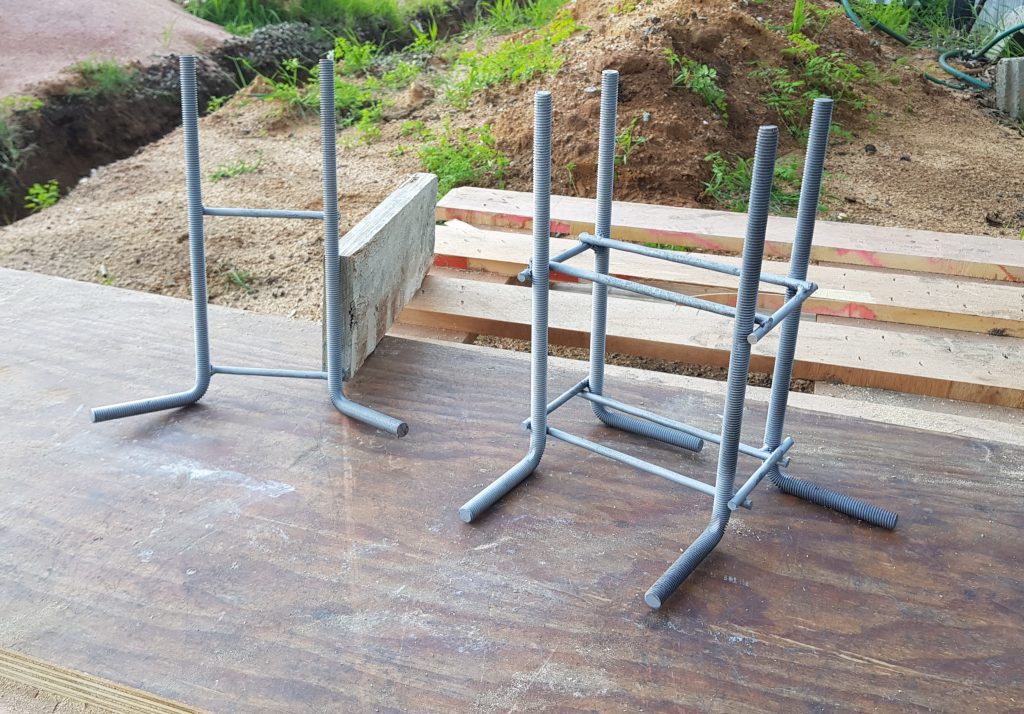 Cut, bent and very nicely caged up.