I've had a 20′ sea container full of my woodworking gear and timber collection gathering dust in a container yard for the last couple of years. With the interior of the shed done it was time to finally get it delivered and start filling the shed with fun stuff.
Me: Hello, please can I have my container delivered to this address?
Container People: Sure, here's an invoice.
*pays*
CP, day before delivery: BTW, we actually asked our truck drivers and they said no we won't deliver it. Your driveway sucks and it's too heavy.
Me: THIS driveway sucks? You should have seen the block I didn't buy! What if I make the container lighter?
CP: ….actually no, truck people say it doesn't matter how heavy it is, your road sucks and your driveway sucks.
Me: What about my neighbour's verge? It's nice and level.
CP: Haha no, there's a water main manhole there and our drivers are scared.
Me: Well, poop.
So, today was the first step in the backup plan – unload 8.5 tons of gear and timber by hand. Went down and grabbed my big timber racks out of the container, which at least means I only have to double-handle all of my timber (container ->truck, truck->racks.
The first time I set these racks up I think it took me 1.5 days to work it out and get it all together. This time was much easier thanks to the experience and an extra pair of hands.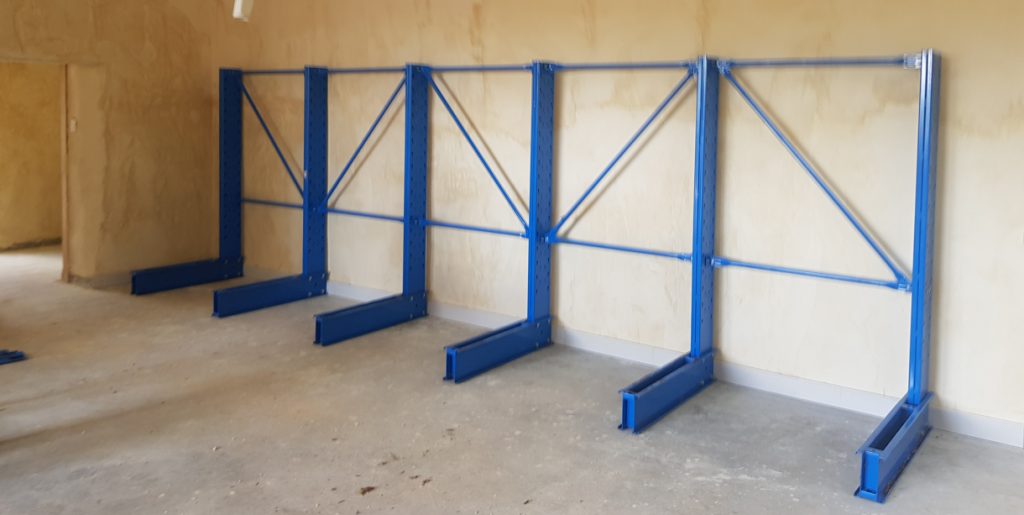 I've gotta say, I love these racks. They're built to handle forklifts bashing the hell out of them, so my use is extremely light by their standards. With the cross-braces and their general bulkiness, they're ridiculously stable, almost impossible to tip over forwards, and can handle lots of timber on them – something like 120kg per rail.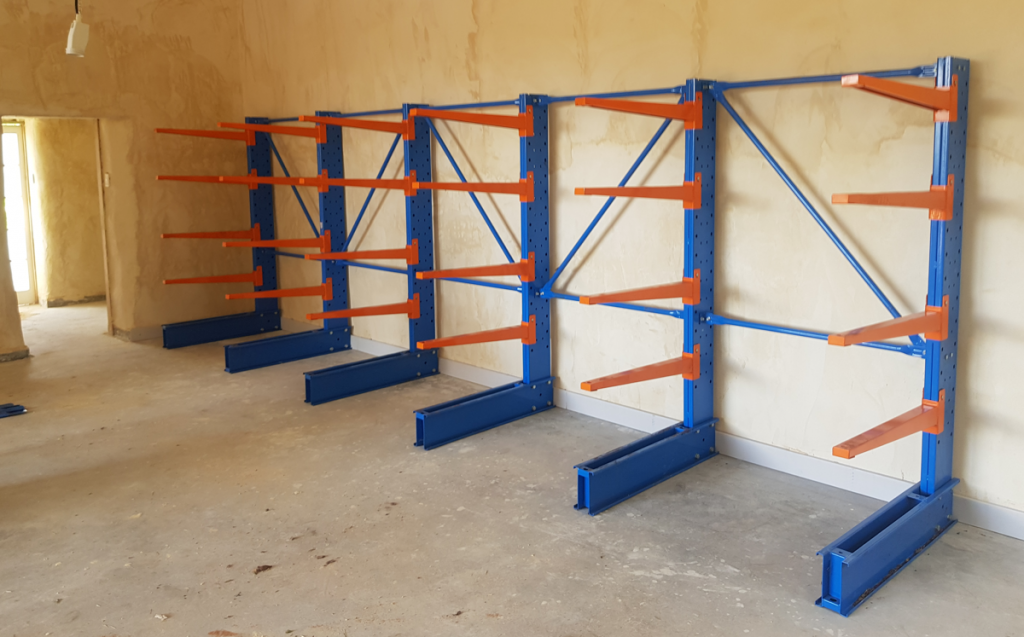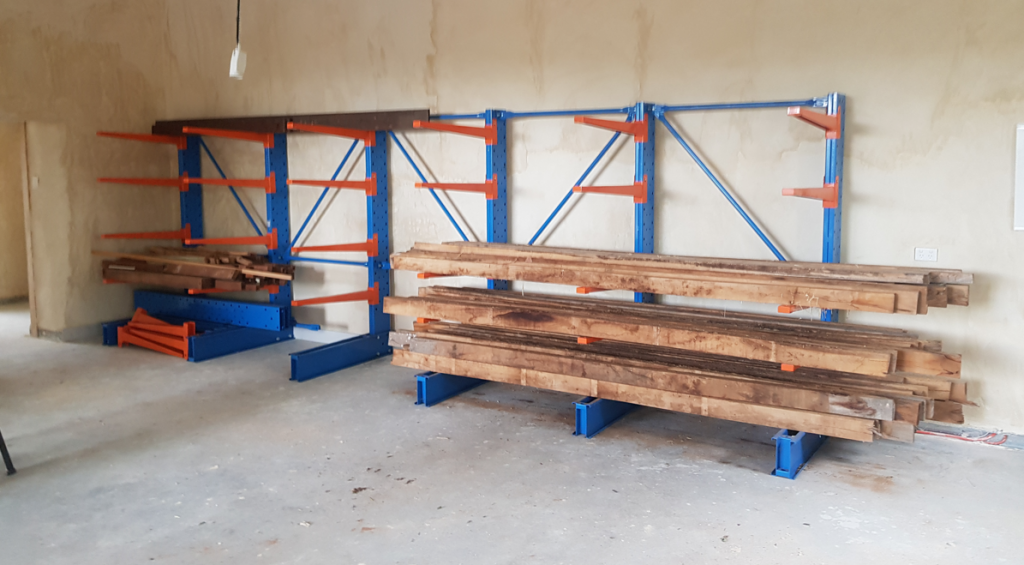 Final shot with a small fraction of my timber collection – some old tassie oak on the left, and the big auction lot of 100×50 marri I picked up recently to make the shed doors on the right. Moved the latter from the carport to the racks just to get it out of the way.
I've got one more rack bay to set up in the carport, which will store some random longer stuff.