With the shed(s) dealt with and the ATU online, next on the list was a whole pile of rendering (yay!) before I put the windows in the house. Realistically I can do the windows at any point, but I figured it'd be easier if I got rid of a lot of rendering first – both because it means less mess to clean off the windows afterwards and it's easier to get barrows of render inside the house if there isn't pesky things like doors in the way.
Took six half-days to get around the entire house – I've been limiting myself to 6-7 mixer-loads in a session, for a few reasons:
It means my elbow (which has had some bursitis flaring pretty consistently) doesn't get too cranky at me at any one point,
I don't end up completely shattered,
I can still get some other smaller tasks done in the remainder of the day, and
Since I tend to spread render around all over the place and all over myself, I don't end up with too many render burns or chafes. 🙂
Rather than little posts with each section, I figured I'd just make one post with all the photos in it.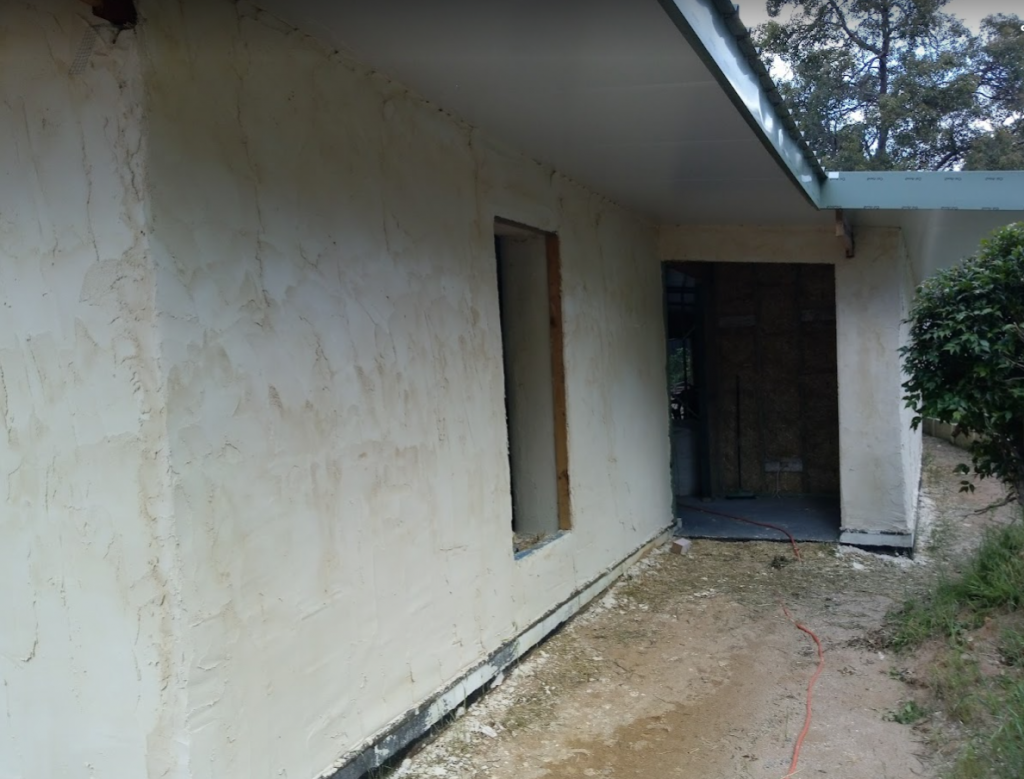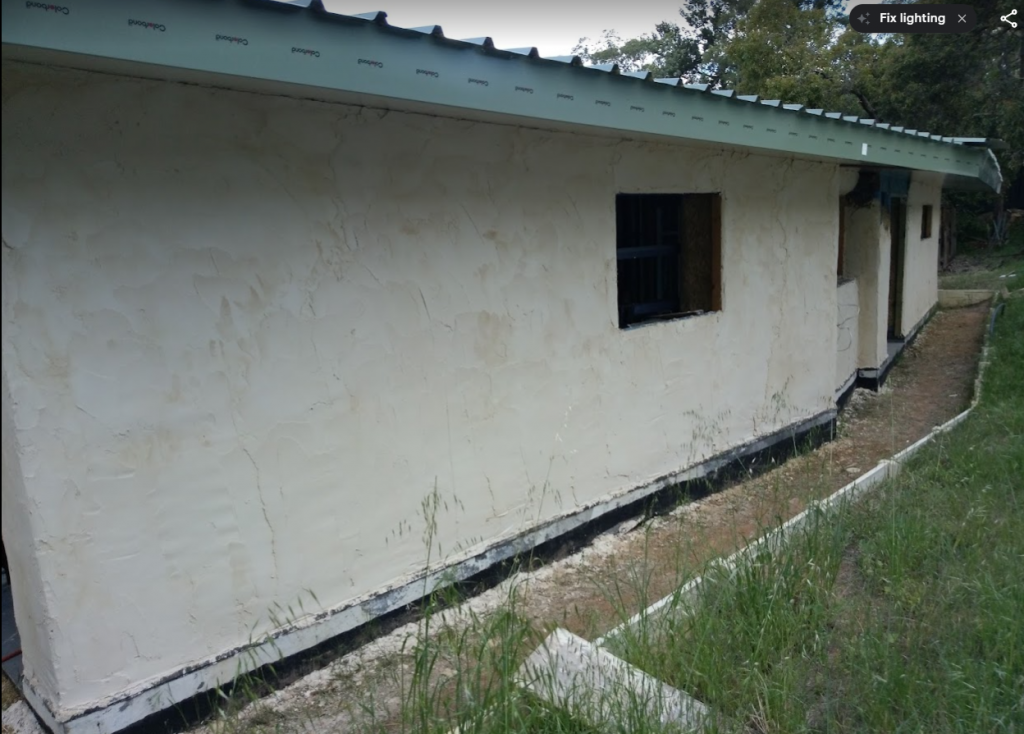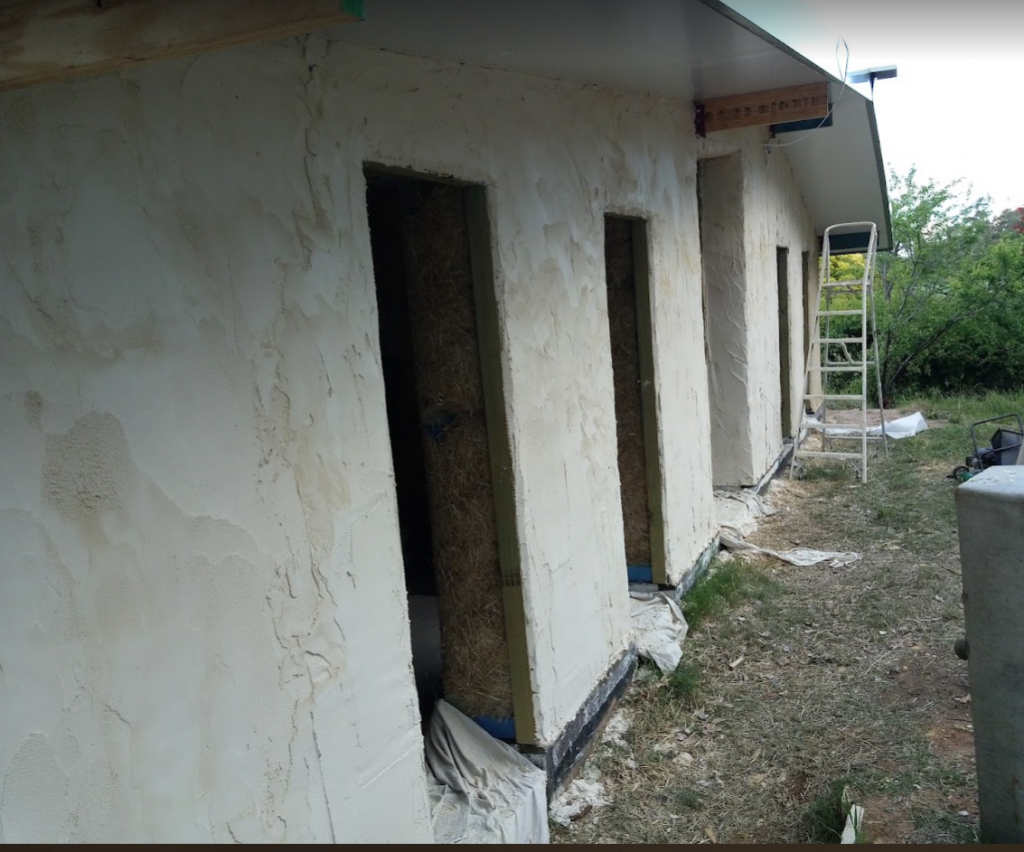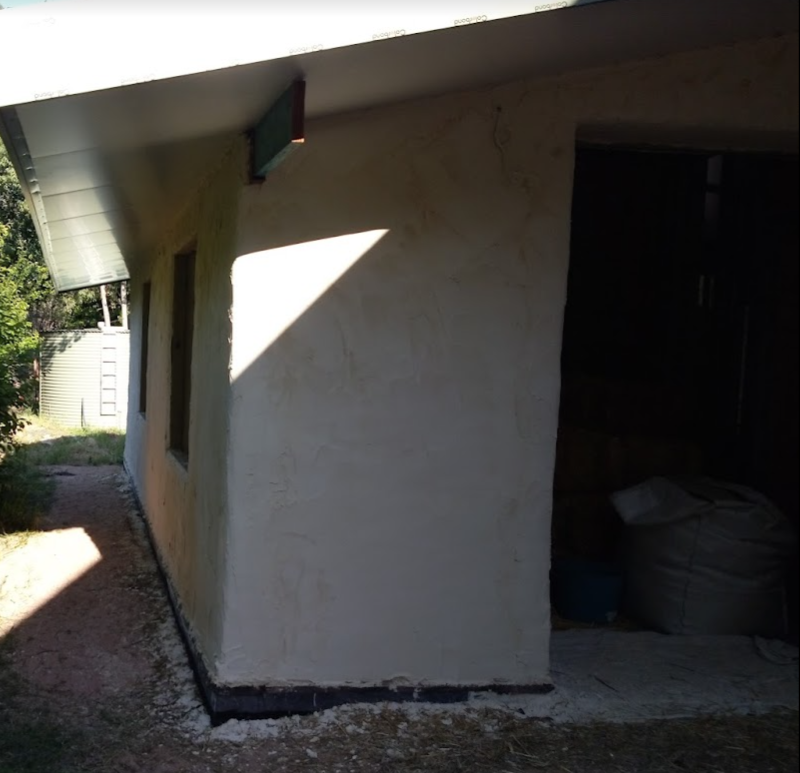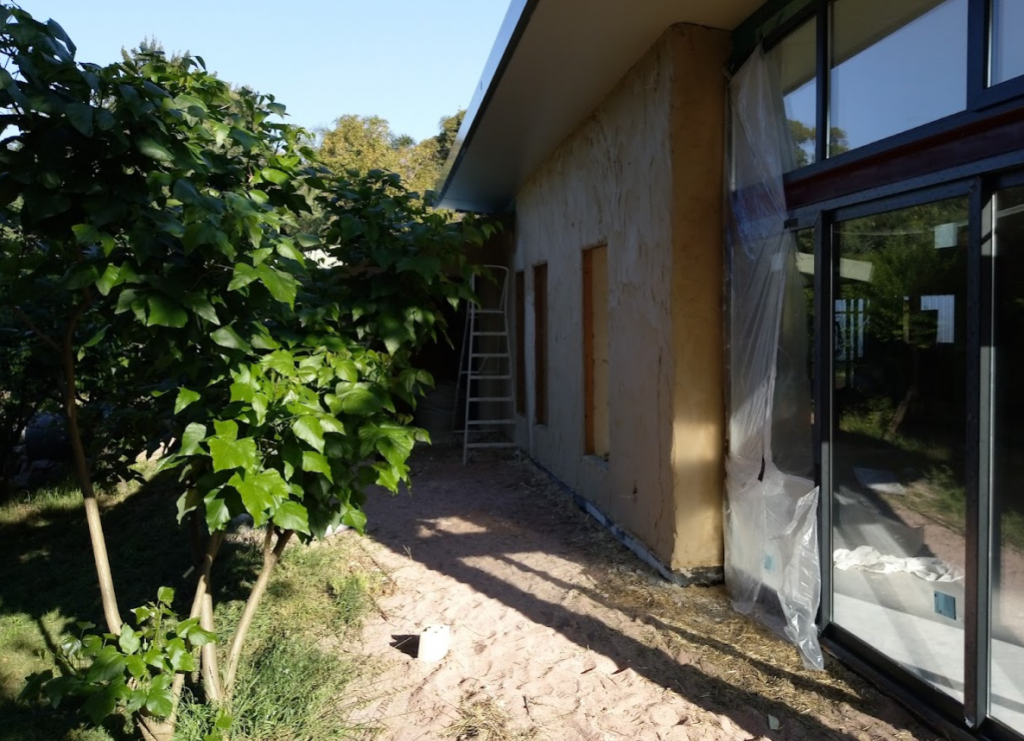 Total of 31 mixer-loads over the 6 sessions, plus another four for the west wall which I'd done a while back.
According to my spreadsheet (because of course I have a spreadsheet for this), I'm now 63% through the main rendering – all the external walls for house & shed, 3 coats inside + out. The shed is 83% done (missing only the 3rd coat outside, which is sooooo not on my priority list right now) and the house is at 44%.