Perth's forecast max was 38° today, which wrote off the plan of finishing the rendering. Instead we concentrated on finishing dressing the inside walls – mainly tidying up the tops and bottoms of the walls. Finally got back to cleaning up the loose bales above the top plates, using the strips of ply we screwed into the roof back in mid-November. (We'd put all the strips up, just not the mesh to go on them.
I think this technique has worked really well – tying the ceiling to the main bale wall bodes well for some easier rendering, and it gives me a chance of getting the clean top-wall line I was looking for without mucking about with render for ages getting it all level.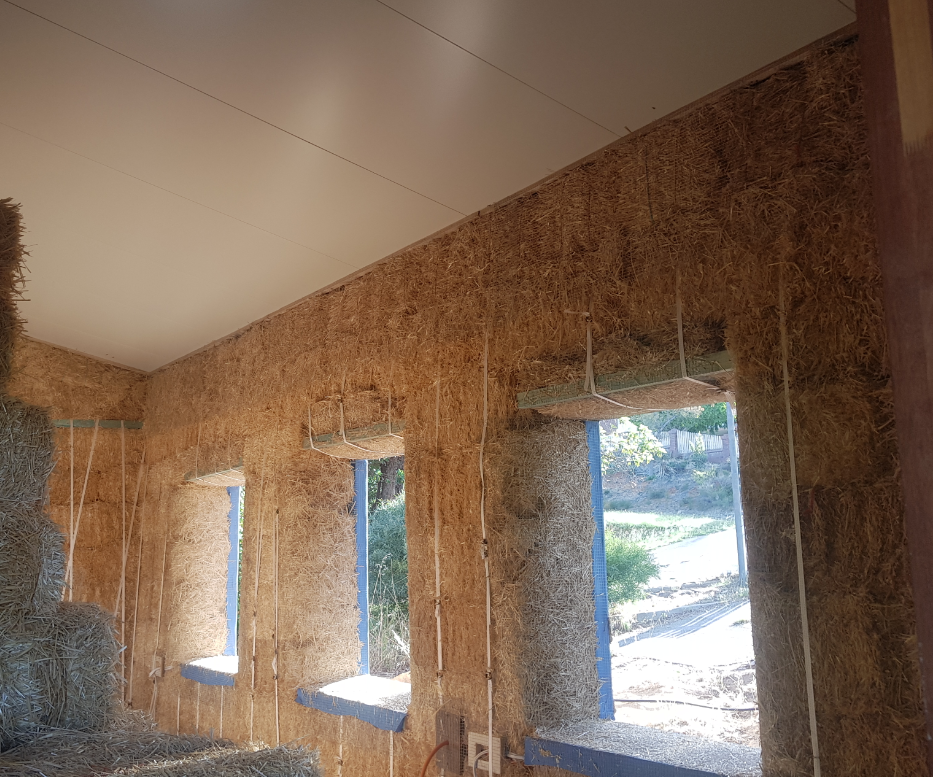 The inside walls are now all but ready for rendering.