The last couple of days I've done half-days of rendering – 3-4 mixer loads – rather than trying to do the entire day, where I might get 10 loads done and be absolutely shattered. Four loads is pretty easy to get through, gets….probably 12-15sqm?…done, but doesn't leave me exhausted and I can do other stuff in the afternoon when it's warmer.
So the first coat on the outside of the shed is basically complete, after today's short effort.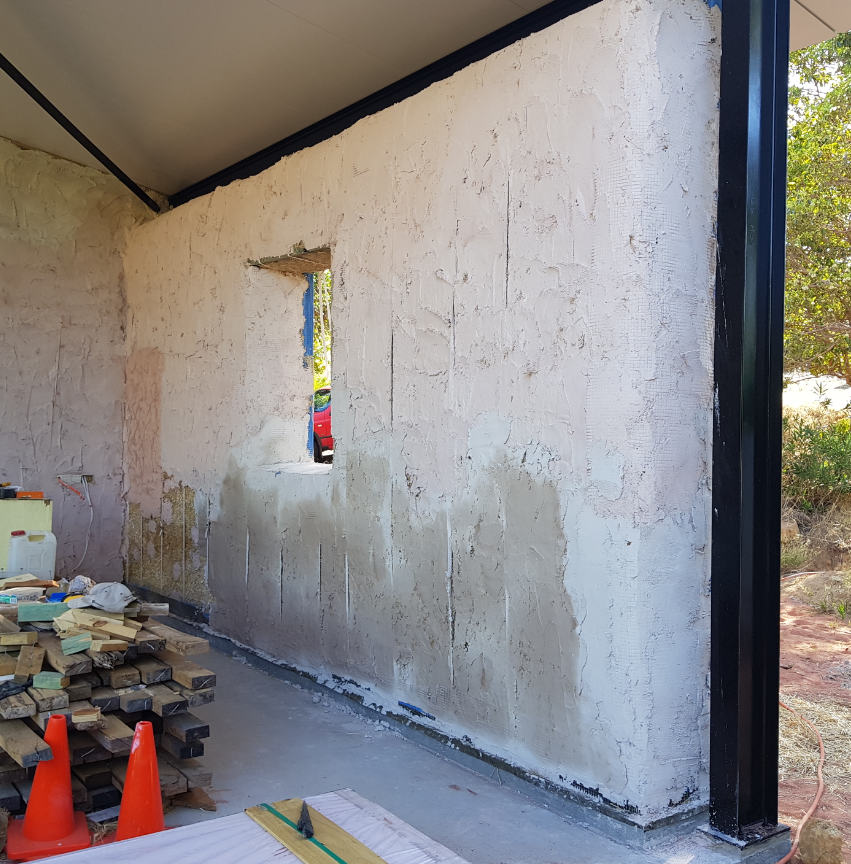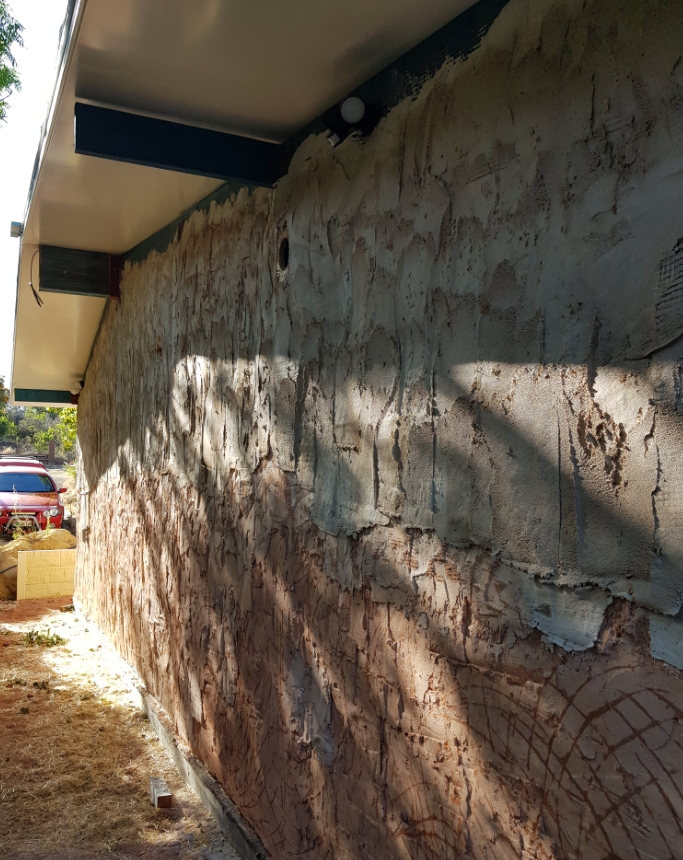 After that we had another crack at measuring the locations of the interior structural posts on the house slab (which is another story I should maybe make a post about…), which was much more successful. Then had lunch, while I grumbled about how my timber order for the house hadn't turned up.
Just as we finished lunch the timber order turned up. 🙂
The driver did some very impressive HIAB work, and managed to get one pack of timber in the carport with his truck in the driveway (which I feel shouldn't be possible, but he made it work) and the other pack right in front, so we unstrapped that and moved it all under cover.